2018 FBYC RACE TEAM RASH GUARDS!!
New in 2018, we have teamed up with LON GUNDIE to design the new FBYC Rash Guards. 
This is an optional purchase direct from LON GUNDIE's store
FBYC is not involved in the ordering or payment process for these items
Any order issues must be handled directly with LON GUNDIE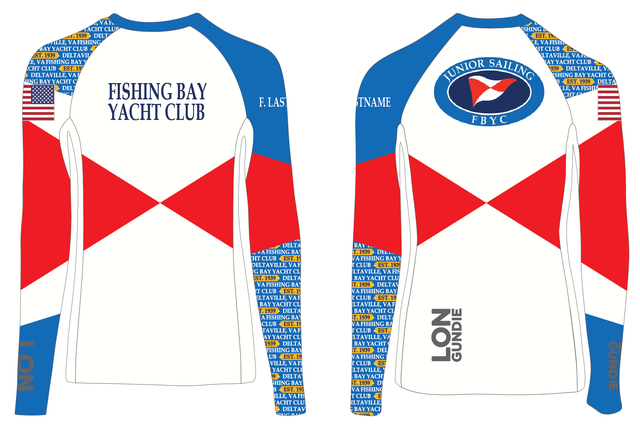 The private store is open and ready for business!
It will remain open until 8 pm, May, 01 2018.
Sorry orders will not be accepted after this!!
link: Fishing Bay Private Shop
password: fby2018
By placing a pre-order, you agree to allow Lon Gundie to charge your credit card or accept payment from PayPal at the time the pre-order is placed. All items purchased will be delivered as described in the "Info" section at the top of the private store.