Jon Deutsch on Wednesday November 11, 2020 08:23AM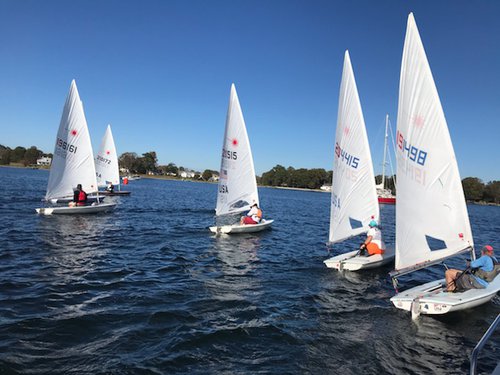 Sunday was the final day of the Laser Series and the the final event of the One Design schedule for 2020 and it was a perfectly light day to end on. The forecast all day was for nothing and it was delivering. Those who sailed Saturday had the same forecast and knew the wind came in around 1 and so we waited. Sure enough an easterly breeze of 4-7 came in and we were able to sail 5 races with 9 boats right up in Fishing Bay just off the docks.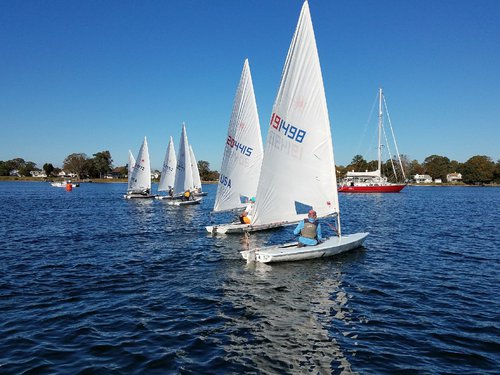 Mike Toms had a great first race – getting a lead and not letting it go. In the 2nd race James Jacob lead the fleet around the course while Britt Drake finished 2nd. In the 3rd race Mike Toms again had a great leading the fleet until the final leg where James was able to pass him. The final race was won by Jon Deutsch, who had broken a traveler fairlead in the 2nd race and was able to repair it and return to the course only missing that one race.
This was also the return of Lewis Toms who had been away from Laser racing at FBYC for some time. Alain Vincey sailed consistently and earned himself 3rd place for the day.
Thanks to our PRO Jerry Latell with help from Henry Latell, Ruthanna Jenkins, Bob Fleck & Lisa Fleck.