Joe Roos on Tuesday November 19, 2019 02:21PM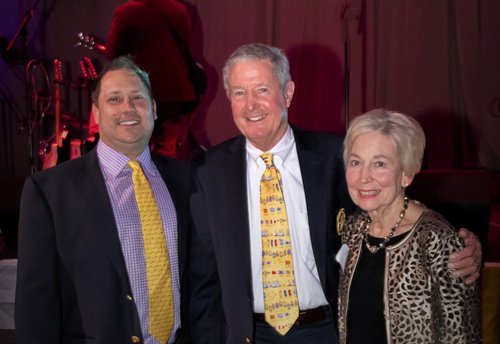 The Board of Trustees is pleased to announce the election of R. Russell Collins to Life Member.  What distinguishes a Life Member at Fishing Bay Yacht Club is the depth, breadth, superior qualities and lasting impact of contributions that person has made to the Club.
Russ and his wife Margaret joined Fishing Bay in 1982.  During his 37 years at FBYC he has been an enthusiastic and formidable competitor on the race course having won 5 perpetual trophies including the Nott (twice), Barber, Sportsmanship, and Piankatank.  Russ has been active in all Club Sailing Divisions and, as evidence of his devotion to the sport, personally donated 2 Perpetual Trophies; the Caroline Collins (young lady with highest standing in Junior Regattas), and the Sportsmanship (awarded to an Offshore Division skipper).
Russ has held at least 10 seats on the Club's Board since 1985 including:  various Division Commander positions, Secretary, Membership, Rear Commodore, Vice Commodore and Commodore.  Besides serving in leadership positions, Russ also loves a good time having volunteered at countless social events including as an able grill master and banquet server.  His good humor and infectious smile has brightened many a member's time at the Club.
After his time spent out on the water racing and cruising, perhaps his happiest is spent volunteering with the Junior Program and watching his children and grandchildren enjoy those activities over the years.
Next time you see Russ at the Club, please take a moment to say thanks and congratulations to our newest Life Member.