Jason Angus on Sunday May 17, 2020 07:50PM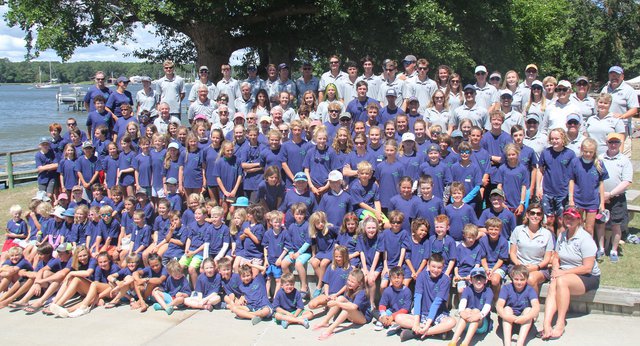 After reviewing recent guidelines from the CDC and the Commonwealth of Virginia on standards for being allowed to safely host camps, FBYC is rescheduling Junior Week to August 2nd - 6th.
The new dates for our Junior Week will start on Sunday, August 2nd at 1 pm and will end on Thursday, August 6th at 12 pm. By rescheduling Junior Week to the new dates, we believe we can provide our sailing classes in a more safe and deliberate manner reducing the potential risks to our sailors, families, volunteers and staff. 
You can expect to see an increase in communication both via email and through the o help get Juniors on the water in a safe environment. Club website regarding our specific plans on junior week and required safety protocols we will be implementing to help protect our sailors, volunteers and staff. The FBYC goal for our junior programs has always been to help juniors get on the water in a safe environment. This year will be no different in our goal, but will require additional planning and support from our Club community. 
Since the middle of March, our Junior Leadership Committee in close coordination with the Flag, have worked diligently in developing contingency plans for Junior Week. Guidelines from Federal, State government authorities along with US Sailing, American Camp Association have been incorporated into our plans on hosting junior programs this summer. We will send to each parent in advance specific instructions on the changes and safety requirements for Junior Week. A few of the changes you can expect to see:
Daily check in – each child will be accompanied by their guardian for a daily temperature check (no touch thermometers) prior to arriving to their class. Daily arm bands showing they have been cleared will be required.
Buffs (masks) – a FBYC buff will provided to each junior sailor at registration. Buffs will be required to be worn while on land, in groups, or when pulled up to a coach boat.
No clustering – groups will be maintained with social distancing guidelines. Large group activities will not be held but will be focused on smaller individual classes.
Controlled launching – classes will be organized and cleared to launch at specific times to prevent clustering on ramps and beaches
More specific details on our updated safety protocols will be listed on our website and emailed to you separately.
In addition, we will also be starting our Summer Sailing Schools, which are mini-camps of 10 or less sailors, throughout the summer beginning on June 22nd. The Summer Sailing School schedule will be released on May 25th with registration and details found on www.fbyc.net. 
We are thrilled to be able to continue this Club tradition in hosting a Junior Week and do hope this rescheduling does not impact you. Should your family not be able to attend the new rescheduled dates, we will provide a full refund if we are notified by July 1st by emailing us your cancellation request at juniors@fbyc.net.