Julie Ann Wash on Tuesday May 10, 2022 09:35PM
Looking to volunteer and want to know what opportunities are coming up soon?  Log on to FBYC.net and on the top menu on the Members tab, visit the volunteering link. You can also find volunteering opportunities on the FBYC Facebook page, and Event Pages.
Remember, our club is successful because of the generous gift of time of by our members.  We ask that all members sign up to volunteer at an event this year!  Thank you to all of those who have done so already!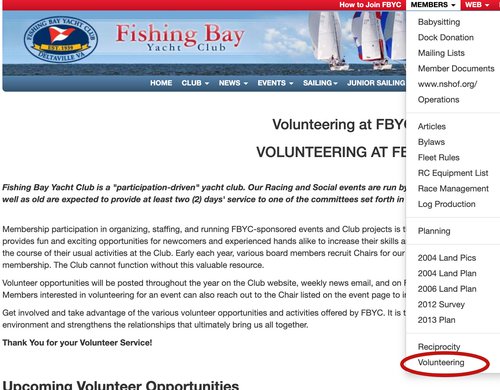 Tags: volunteer