Ruthanna Jenkins on Tuesday February 15, 2022 05:04PM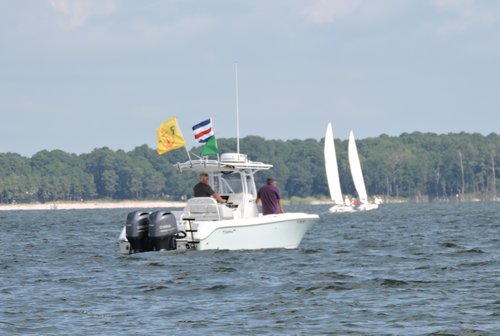 MURPHY RULES:  JOIN THE RACE COMMITTEE
It is time to start getting ready for the sailing season.  You can kick it off by signing up for our Murphy Rules training in Richmond on Saturday, March 19th.  You'll learn what it takes to become a valued team member.  We'll have a display of some race committee tools and you can see how they work.  You will have a chance to meet other race committee volunteers and sign up for a race.  Our trainer, John McCarthy, will walk you through a day of race committee work and make sure you know how to work together as a team to give the racers a fair and fun day on the water.  Afterward we will have a social at a local tavern.
Sign up on the Fishing Bay Upcoming Events page to reserve your seat at the training.  You will see more information on the event page.
If you would like more details, contact Sharon Bauer, sharon.h.bauer@gmail.com, 804-690-0013 or Ruthanna Jenkins, ruthannaj35@gmail.com, 434-825-5743.  We'd love to have you on the race committee team. 
Tags: racecommittee