Aaron Sutten on Tuesday March 21, 2023 09:02PM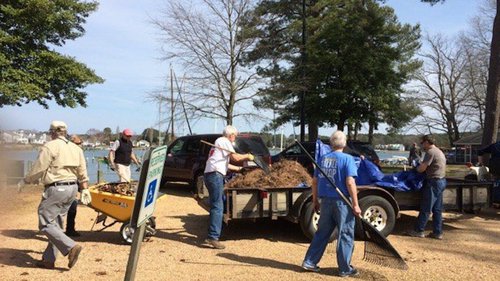 Many Hands Make Light Work - Don't miss your opportunity to help!
Saturday, March 25th from 8:30AM - 12 Noon.
We will be sprucing up the Club! Bring work gloves, rakes, comfortable shoes, and come hang out with friends and make the Club gorgeous and ready for a new year! Please review the available slots on SignUp Genius below and click on the button to sign up. Thank you!
Please bring work gloves and any yard tools (well-labeled) that you have, such as rakes, shovels, trimmers, etc.
Tags: deltaville, springcleanup