Doug Bendura on Thursday March 14, 2019 10:59AM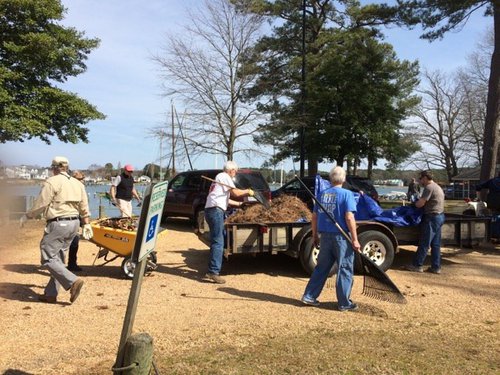 It's Time for Spring Cleaning! It's been a long winter, but spring is in the air and that means its time to get the Club looking ship-shape for the upcoming sailing season!  Come join your fellow members for the annual Spring Clean-Up on Sunday April 7th, from 9 AM – Noon.  No experience or tools necessary, just a willingness to pitch-in as we spruce up the club.
WE COULD REALLY USE VOLUNTEERS WITH LEAF REMOVAL EQUIPMENT. (Blowers, Vacuums, etc.)
Coffee and doughnuts will be provided to get volunteers kick-started for the morning's work, and then we will all have lunch (also provided) together at noon following the clean-up.