Karen Soule on Wednesday September 4, 2019 08:46AM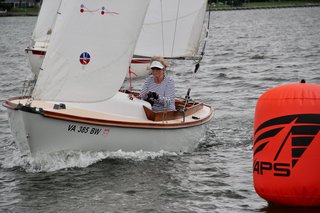 The Jere Dennison Legacy Regatta on August 24 showcased the skills of our seasoned skippers over 60 years old and honored former commadore Jere Dennison.  Congratulations to all who raced and kudos to the winners of the "Vintage Skippers Awards:"  Phil Webb in Flying Scots; Chuck Carmichael in Typhoons and Wes Jones in Portsmouths.
We are proud to call you mentors, members and friends.