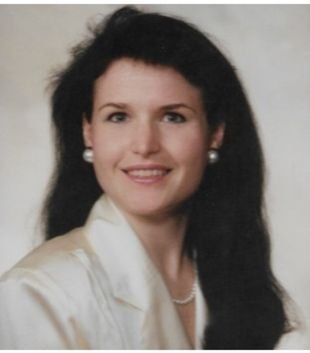 Meg Rock, FBYC's Executive Secretary, passed away last Saturday afternoon, October 14. She was the daughter of former Commodore and Life Member Bob and Peg Rock, and the mother of two sons, Hank and Robert Reidy.
Meg served as our Executive Secretary from July 2013 until her resignation in October 2017.
Meg was loved and respected by everyone who knew her, especially by the membership and the Board of FBYC.  Meg was always there with an outstretched hand for others and rarely thinking of herself, Meg not only talked the talk, she walked the walk. Whether it was in the role of mother, daughter, sister, coworker or friend, she was always there when we needed her.
Meg was a graduate of St. Gertrude High School and Mary Washington College. Among other accomplishments, she served as treasurer and board member of The Virginia Breast Cancer Foundation and also served as development chair for the St. Francis Home. It would be impossible to count the volunteer hours Meg worked for St. Edward Epiphany School and so many other worthy causes. Memorial contributions may be made to St. Gertrude High School, 3215 Stuart Ave., Richmond, Va. 23221 or Bon Secours Community Hospice House, 1133 Old Bon Air Rd., Richmond, Va. 23235.
Her son Hank Reidy wrote this tribute to their Mother on Facebook.
This past Saturday my beautiful mother Meg Rock passed away peacefully after steadfastly enduring cancer for almost 10 years. She is an inspiration to me and the most important person in my life. She raised my brother and me as a single parent, and she owned it. My mom did everything in her power to make sure Robert and I had everything we needed and (most of) what we wanted growing up. Even until three weeks ago she worked two jobs, and that's not even her personal record. And that is all without mentioning the undeniably positive impact she made on so many people through SEES, St. Francis, Benedictine, Massey Cancer Center, and each person who she inspired along the way. Her strength and capacity for love ought not be described, because they were evident through the life she led.

She made it a point this past year to do and see as much as she possibly could, and she did. I am so grateful for the time we shared, the lifetime of memories we have together, the birthdays, holidays, and gatherings she so closely documented. I am unable to describe the gratefulness I feel for having the greatest mom in the whole world.
Left to right - Bob Rock, Robert Reidy, Peg Rock, Hank Reidy, Meg Rock, Lisa Rock, Rob Rock at 2017 VCU Graduation