Our Purpose - Enhance the overall experience and value of membership for young adult members and families.
The life journey of Club membership begins and evolves dramatically for individuals and their families over time. During childhood we learn to sail in the Junior program and develop our "water-friends" out on the Chesapeake Bay. During adolescent years we mature our preferences for favorite things to do on the water: racing on dinghies or big boats or simply enjoying laughs with friends while messing about on the bay...while off at college we develop new networks of friends and career aspirations, in many cases growing distant from our yacht club network. Post-graduation we move to new hometowns seeking exciting professional opportunities. Then many find their special someone to settle down with and build a family of their own. During every phase of this journey we have different pulls on our time and appreciations for what we value in a yacht club membership; ensuring those members' values are served throughout their membership journey is the core mission of our Young Adult Member program.
Whether you have been a member of Fishing Bay your entire life or just recently joined the Club, the Young Adult Member community is a fantastic way to quickly make new acquaintances and develop lifelong friendships with fellow members. We organize a myriad of special events engaging young adult members, both on and off the water, for incredible experiences which cater to each and every stage of membership life. The branding of "Young Adult" is intentionally nebulous; our active community ranges from college students or recent graduates, to fun-seekers in their 20s and 30s, to young parents with toddler children, all the way to those who are simply "young at heart" and prefer the company of highly energetic/outgoing younger generations. Simply put, there is something for everyone in our crew!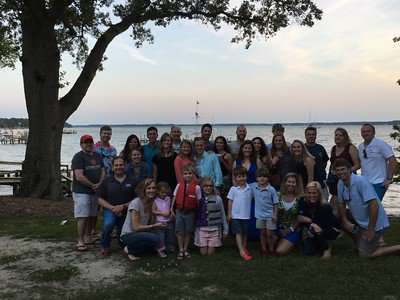 How to Get Involved & Stay Informed
Send an email to: yam+subscribe@fbyc.net to join our mailing list.
Join our Facebook group: Click the link on our web site page and request admittance to the YAM Facebook Group
Follow us on Instagram: @fbyc_yam