Publicity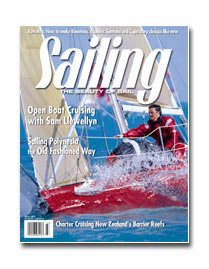 Elizabeth Stass aboard Paul Anderson's Titillation at Key West Race Week.
Photo courtesy of Onne van der Wal/Stock Newport. www.sailingonline.com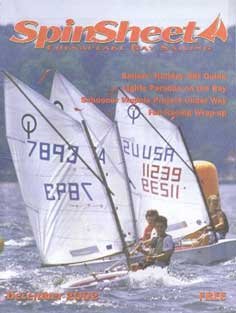 Strother Scott, Jr., pictured second from front, made the cover of the current December issue of SpinSheet.
The photo was submitted by Dave Dunigan.
Dave Dunigan's cover picture of the August 2005 Spinsheet on the occasion of the visit of the Schooner Virginia to Deltaville for the Leukemia Cup and the Junior Olympics.