OPTIMIST, LASER & c420 RACE TEAM CAMPS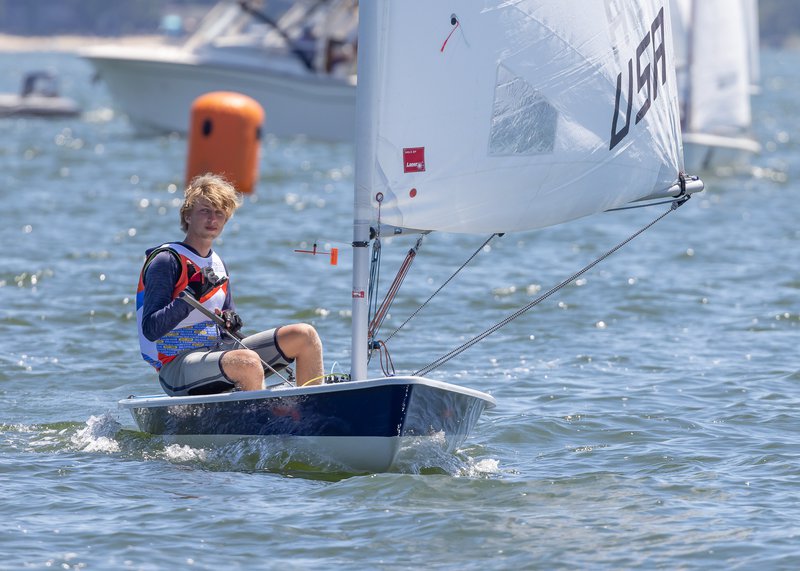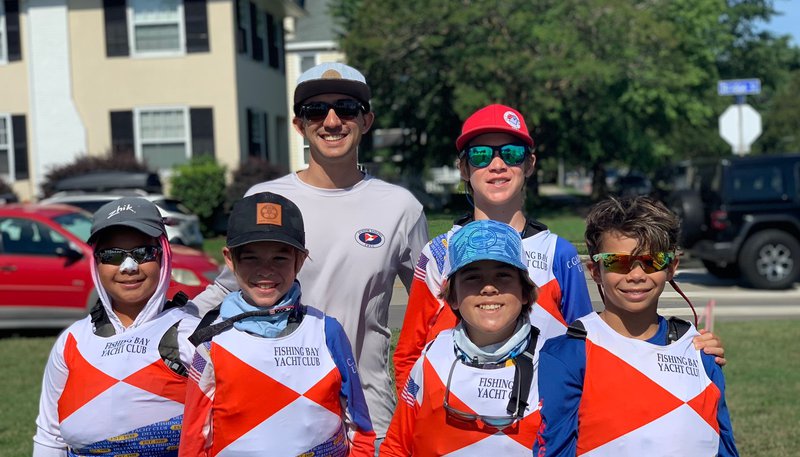 Opti, Laser and 420 Race Teams are intensive instructional racing camps & programs requiring a significant investment of time and resources by both the participants and their families.   The teams travel to major CBYRA and national events, all the while working with world-class coaches to improve their racing skills and approach to the fun of sailing competition.  
The teams average five days of practice and racing, with some allowance for additional days of travel.
Sailors must provide their own boats for all race teams including the 420 race team. The program consists of practice starting on the weekend prior to Junior Week, participation in Junior Week, and the 7 weeks following Junior Week. 
Enjoy more photos of previous Race Teams: https://flic.kr/s/aHsmWpWe6o and https://flic.kr/s/aHsmQx5ZFS
In addition to practice at Fishing Bay, the Teams travel to regattas throughout the Chesapeake Bay and other regional events. In recent years the teams have traveled to National Championships in New England, Canada, Minnesota and Michigan. A limited number of spaces on club trailers are available to transport boats to regattas. Parents should be prepared to transport their sailor's boats if space is not available on club trailers. Typically, the Teams take 2 days a week off; the remainder of the week is filled with practice, travel, and/or regattas.  
Additional fees/costs in addition to the standard fee rate may be assessed to members of the Race Teams due to unforeseen expenses associated with the Teams' coaches, travel expenses, and equipment. 
All registrants must have prior approval of the Junior Division Commander (juniors@fbyc.net). In the event of the team reaching capacity, preference may be given to prior Race Team members.
To register, please follow the Register Now link on the navigation bar. Program fees are outlined on the registration page. You must have prior approval to register.
| | |
| --- | --- |
| Opti, Laser & 420 Race Team Schedule |   |
| spring clinics | see link to schedule for details |
| early June  | Practices at FBYC on weekends |
| Junior Week (late June) | Full-day intense practices at Junior Week |
| late June to mid-August | Practice & Regatta Circuit |
| Regatta Schedule | see this link |
| Opti Race Team Management |   |
| Opti Race Team Coordinator | Jerry Latell |
| Opti Race Team Coach | Rachid Dalibalta |
| Team Capacity | 12 |
| Online Registration | Opens - Feb 1. Deadline (if openings available) - June 1 |
| | |
| --- | --- |
| Laser Race Team Management |   |
| Laser Race Team Coach | Tom Pellejero |
| Team Capacity | 12 |
| Online Registration | Opens - Feb 1. Deadline (if openings available) - June 1 |
| | |
| --- | --- |
| 420 Race Team Management |   |
| 420 Race Team Coordinator | Adrius Petkauskas |
| 420 Race Team Coach | Tommy Dietrich |
| Team Capacity | 12 |
| Online Registration | Opens - Feb 1. Deadline (if openings available) - June 1 |
---