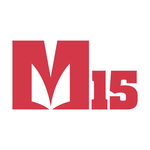 2022 SAILING WORLD'S BOAT OF THE YEAR
Designed by Reichel/Pugh and built by Melges, the Melges 15 prioritizes stability, comfort, ease of use, and performance.
"The Melges 15 creates a clear pathway for junior sailors to get started and stay excited about sailing while also being comfortable and accessible enough for adults to learn, race, or cross-train," said Harry Melges III.
The Melges 15's stable hull shape and ergonomic cockpit make it a suitable layout for adult racing and educational sailing. Easy conversion from a club configuration (non-spinnaker) to a one-design setup, provides more versatility to club programs and options for individual owners.
With the main design goals focused on stability and performance in a variety of conditions, the boat features a narrow overall beam and a flat cross-section shape for stability, righting moment, and ease of planing. For a more forgiving feel upwind and to navigate larger sea states, the Melges 15 has just the right amount of fore and aft rocker.
Melges conducted extensive research and product testing to produce this layout factoring in cockpit depth, backbone height, and floor plan. The result is a comfortable environment for both the skipper and crew. The deeper cockpit takes the load off the sailor's knees helping them feel locked into the boat while the high boom and gnav vang system work together to make the boat easier to maneuver.
The asymmetric spinnaker offers an additional performance element while the single-pull launch and retrieval system makes handling the sail easy and fast.
The Melges 15 is built to be sailed by everyone from friends and couples to families and kids. The design offers performance, comfort, and stability in one sleek package.
Fishing Bay is already one of the largest M15 fleets on the east coast with sailors of all ages and skill levels participating in everything from casual sailing to participating in national events.    Please come out and join us and find out why this boat is creating so many smiles on so many sailors.
For more details on the boat visit Melges.
For more details on M15 national events and news visit the M15 Class.
For more fun - stop by most any weekend during the season and go for a ride :)