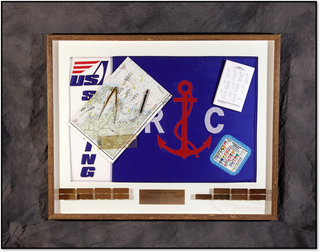 Presented in 1996 by Past Commodore David R. Lee as a perpetual trophy to be awarded annually to the Fishing Bay Yacht Club member who has made the greatest contribution to race committee work and race management at Fishing Bay Yacht Club and, if appropriate, at other Sanctioned sailing events.
The Trophy Committee of Fishing Bay Yacht Club is encouraged to consult the Flag Officers, Race Committee Chairman and any other member they feel may contribute to the decision.
The Board of Trustees shall change the provisions of this deed, if at any future date it becomes expedient to do so.
| | | |
| --- | --- | --- |
| 1996 |    | Kenney Cobb |
| 1997 |   | Joe Bahen |
| 1998 |   | David A. Hazlehurst |
| 1999 |   | Debra Cycotte |
| 2000 |   | Alain M. Vincey |
| 2001 |   | David R. Lee |
| 2002 |   | Lud H. Kimbrough, III |
| 2003 |   | John C. Beery |
| 2004 |   | Cathy Clark |
| 2005 |   | L. Brooks Zerkel Jr. |
| 2006 |   | Michael W. Dale |
| 2007 |   | Thomas F. O'Connell |
| 2008 |   | Richard G. Klein |
| 2009 |   | L. Brooks Zerkel Jr. |
| 2010 |   | Lud H. Kimbrough, III |
| 2011 |   | Cathy Clark |
| 2012 |   | David Clark |
| 2013 |   | John C. Beery |
| 2014 |   | Richard Klein |
| 2015 |   | Geoffrey Cahill |
| 2016 |   | James L. Raper |
| 2017 |   | Ruthanna Jenkins |
| 2018 |   | Cathy Clark |