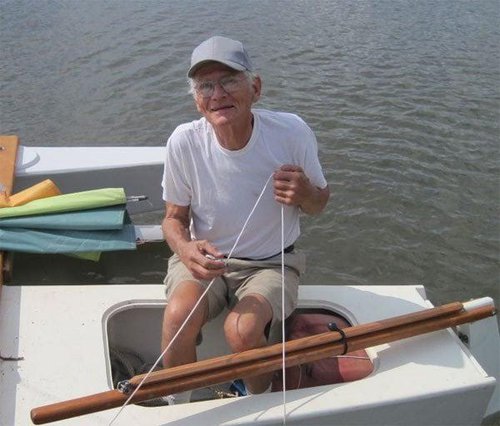 Winter Program With Legendary Boat Builder Jim Brown
Saturday, February 29, 2020  2-4 PM
FBYC Clubhouse
This year's Winter Program will feature legendary boat-builder and maritime historian, Jim Brown, at the FBYC Clubhouse on Saturday, February 29 from 2-4 PM.  
Jim Brown, a local Tidewater, VA resident, has been on the cutting edge of multi-hull design for more than six decades.  He's tested his designs in many oceans, cruising with his family to multiple continents.  An accomplished teacher and author, Jim is also a member of the Cruising World Hall of Fame and a prolific "podcaster."
This is a FREE program offered to FBYC members and their guests--a great way to introduce potential members to the club.  There is a suggested $10 donation at the door to support the Mathews High School Sailing Team. A reception will also follow.