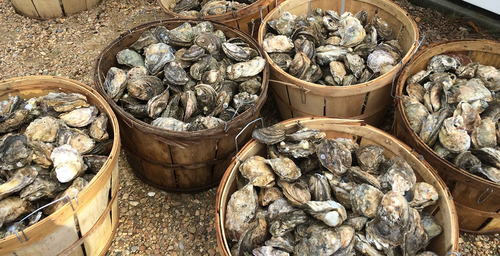 FBYC's annual end-of-year Oyster Roast will be October 25 from noon to 4 PM.  This event will be "Tailgate Style" and BYOB.  Gates open at 11:00.
Registration with payment is required by Oct 18.  There will be no late or day of event registration.
Admission is $5 per person with children 6 and under free.  At time of registration, please indicate food preference for each person to help with ordering
          Raw oysters, Roasted Oysters or both
          Pulled pork BBQ
Oysters will be pre-shucked so no oyster knives necessary.  We will have roasting stations to pick up roasted oysters.
Masks are the apparel for the day when moving about - moving between tailgates, picking up Oysters/barbecue and sides, interacting with volunteers, wait staff or others on the grounds outside of your tailgate.
To support social distancing, we will have tailgate spots marked out for your vehicle or group. Check in will be curbside with parking attendants and they will direct you to a tailgate spot.
Bring your car, van, truck or set up as a vehicle-free group.  Make sure to bring your tables, chairs and other paraphernalia to create your own tailgate central.  We will not be setting up tables or seating for common use.
Remember- Register and pay on-line by October 18.  There will not be late registrations or drive- up/walk-up registration.
See you then and there!