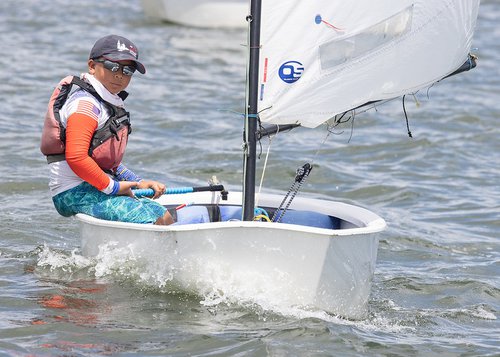 Opti Preseason Training Clinic with Bo Angus
FBYC June  4th & 5th
10:00am to 4:00pm        
Cost:      $25 FBYC members ($50 non-member)
Coach:  Bo Angus
Parent Supervisor:    Will Angus
Register via Campdoc: http://app.campdoc.com/register/fbyc
Overview:
Open to all Opti sailors looking to race faster.
Be completely rigged and ready before the sessions start.
Training content will adjust to sailors' knowledge and abilities
Please bring your lunch and snacks
 Agenda:
Rig Tuning to perfection on shore and adjusting on the go
Where and how you sit, Boat Balance, Hiking, Roll Tacks
Speed Checks
 About the coach:
FBYC's very own Bo Angus has received great training at home and has also benefited from over a dozen of the best Opti coaches in the world. He is a member of the U.S. Opti National Team and is eager to pass along his knowledge to the next generation of FBYC Opti sailors. He currently is a varsity sailor for Christchurch School.