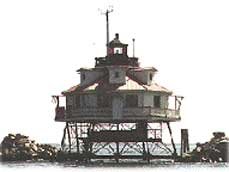 11th ANNUAL STINGRAY POINT REGATTA
For the Brent Halsey, Jr. Memorial Trophy
SEPTEMBER 3 & 4, 2005
DESCRIPTION

This regatta is open to racing and cruising mono-hull yachts that have a valid rating with PHRF or MORC class organizations and One-design competitors who are members of their respective class associations.

REGISTRATION

Participants may register online at www.fbyc.net, or

Send to: Lori Moyer 130 Westmoreland St.

Richmond, VA 23226

Sailing information and questions contact:

Lori Moyer (804) 342-7404 stingray@fbyc.net

SAILING INSTRUCTIONS

The Special Sailing Instructions will be available on www.fbyc.net and at Registration.

CLASSES

Starts will be offered for the following classes: PHRFA/B/C Spinnaker, MORC, PHRF Non-spinnaker. If sufficient yachts are registered, the classes listed above may be subdivided, One-Design classes added, or classes combined. See Special Sailing Instructions.

WARNING SIGNAL

The warning signal for Saturday's first start is scheduled for 1100.

RACE AREA

Chesapeake Bay off the mouth of the Piankatank River

COURSE

Races will be on round-the-buoys courses using drop marks or government marks listed in the Special Sailing Instructions.

CBYRA SANCTION

This is a sanctioned event for CBYRA High Point awards.