Jon Deutsch on Tuesday November 8, 2022 10:21PM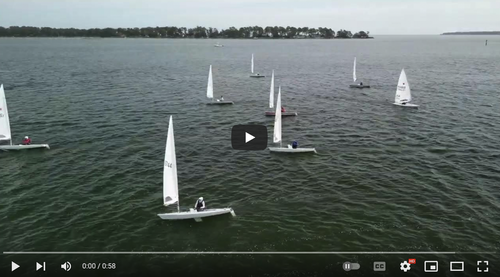 Fishing Bay Yacht Club hosted 27 sailors in November for the 41st Chesapeake Bay ILCA Masters Championship after postponing from the weekend in October when Hurricane Ian came through. Five races were sailed Saturday in 8-15 knots and another 4 races sailed in 6-11 on Sunday. Both days saw temperatures reach into the 70's with southerly winds felt much more like mid-September than early November.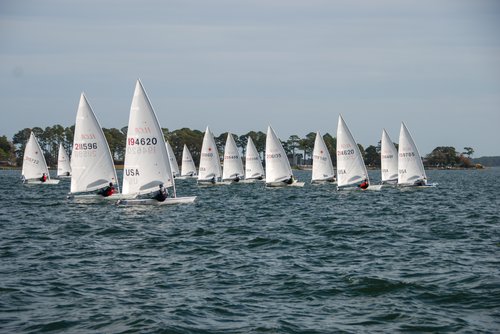 James Jacob, Severn Sailing Association, was the overall winner, picking up the title for the 7th time in the 41 year history of the event. Natalie Burls, Severn Sailing Association, was the top woman.  Scott Adam was 2nd overall and was the most consistent on the weekend, winning 4 of the races and the rest being all top 3 aside from one.  David Waiting, Severn Sailing Association, won 3 of the races and had only 1 race out of the top 5. Dave was particularly adept at going downwind in the lighter air.
Peter Seidenberg, the top Legend and 4th overall, traveled from Rhode Island, and had a great start on Saturday and was just a few points out of the lead going into day two. Jon Deutsch, the top Fishing Bay Sailor, had a race winner along with some local knowledge around the race course taking him to a 6th place finish and second Apprentice. Rounding the top 5 was Bob Tan, a previous winner of this regatta who sailed consistently and was the top Grand Master.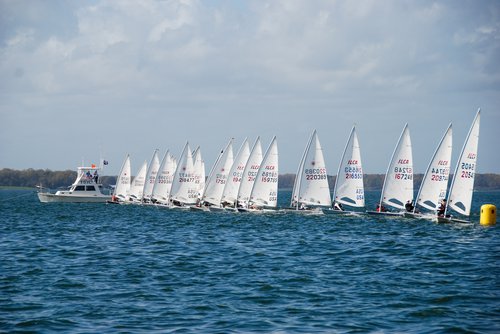 Rick Klein and his crew on the Race Committee did a marvelous job with the racing and had particularly square lines making the starts even and under the P flag.
A lot of fun was had even though we missed those who could not attend the rescheduled date. Congratulations to James and all of the sailors who attended!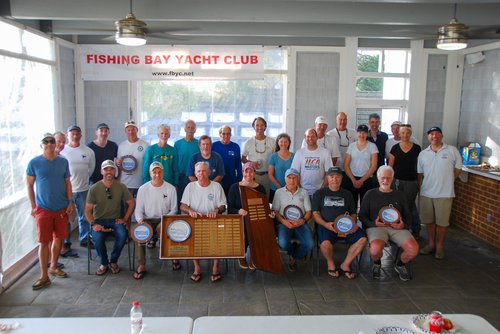 Overall Winner: James Jacob, Severn Sailing Association
1st Woman: Natalie Burls, Severn Sailing Association
1st Legend: Peter Seidenberg, Sail Newport
2nd Legend: Rich Parolski, Ocean City Sailing Club
1st Great Grand Master: James Jacob, Severn Sailing Association
2nd Great Grand Master: Nabeel Alsalam, Potomac River Sailing Association
1st Grand Master: Bob Tan, Severn Sailing Association
2nd Grand Master: George Slook, Severn Sailing Association
1st Master: Scott Adam
2nd Master: Steen Byskov, Potomac River Sailing Association
1st Apprentice Master: David Waiting, Severn Sailing Association
2nd Apprentice Master: Jon Deutsch, Fishing Bay Yacht Club
RESULTS | PICTURES - John Hubbard | VIDEO - Paul Almany | PICTURES - Jon Deutsch