Jon Deutsch on Tuesday August 29, 2023 09:22PM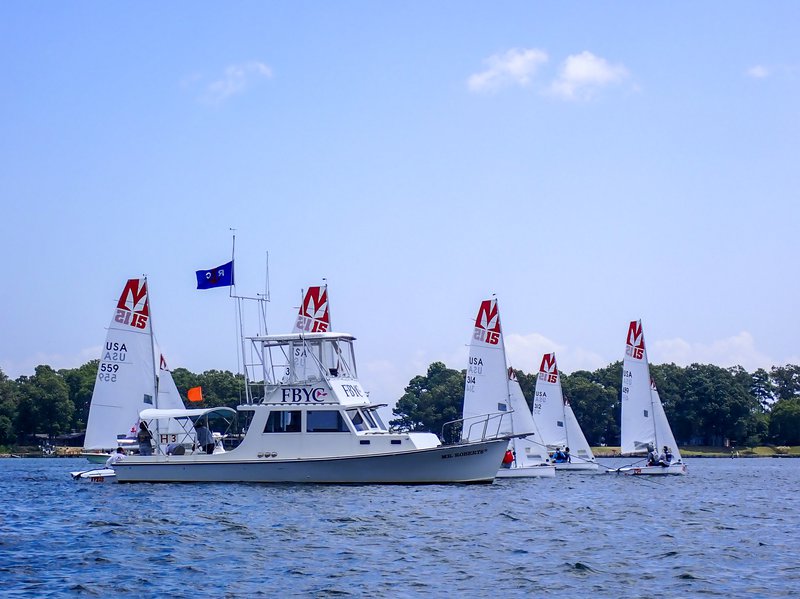 What started light, turned into a nice day of racing for 6 ILCA and 5 Melges 15s. After a brief postponement on the water the wind started to fill and 4 races were sailed in a breeze that built to 10-12 out of the ESE. The wind shifted, the course moved and 1 more race was sailed from the SE.  Bob & Lisa Fleck, Glenn & Becca Doncaster and Ruthana Jenkins were the race committee.
In the Melges 15 class Rob Whittemore and JT Mason won 4 out of 5 races to take the day. They were followed by Mike Miller with John Hubbard and Justinias Petkauskas.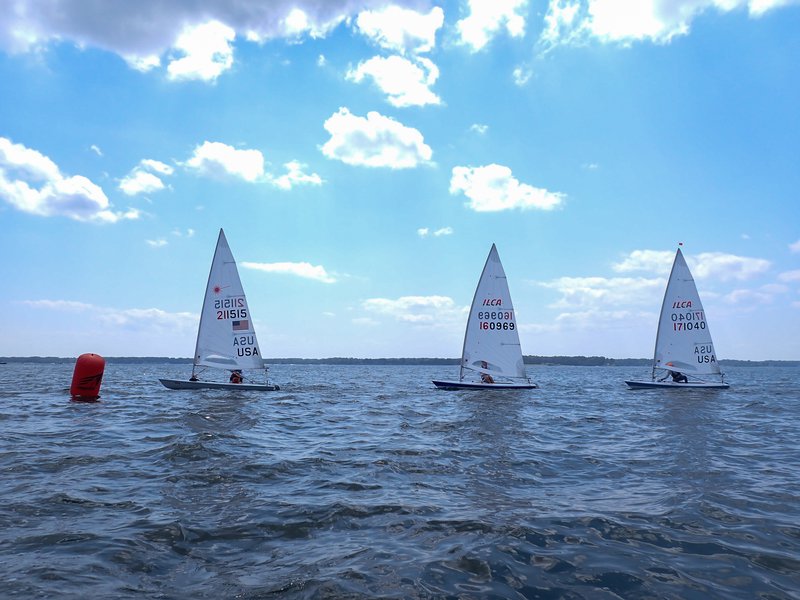 In the ILCA Fleet - it was Jon Deutsch winning 3 races with Alain Vincey and Mike Toms winning the other two.  Mike would finish 2nd overall and Holly Sears would finish in 3rd.