Jon Deutsch on Tuesday October 31, 2023 08:09PM
The One Design Division ended the season with the frostbite regatta that wasn't much of a frostbite.  Sailors were treated to temps in the low 70s and winds that reached the double digits.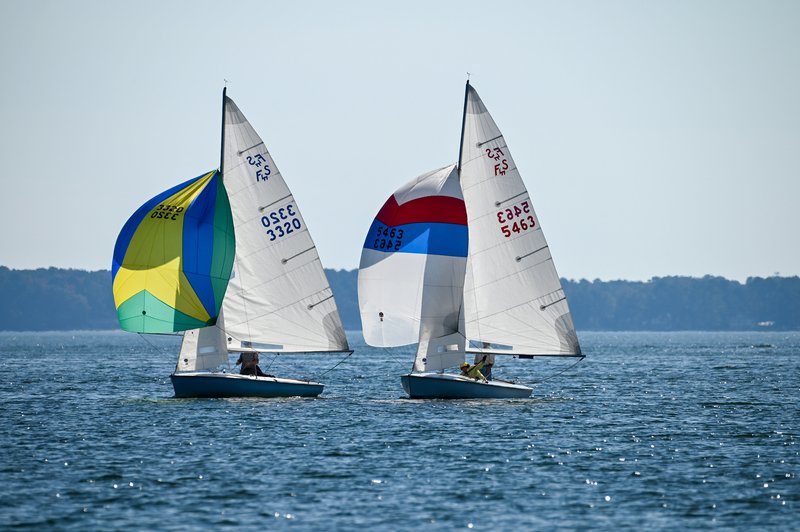 After waiting about an hour for the sea breeze – it came and gave the 10 ILCA, 3 Flying Scots and 2 Melges 15s 4 nice races.
The Flying Scot fleet saw each boat win a race with Ric and Sharon Bauer winning the tiebreaker race to the dock to win the day.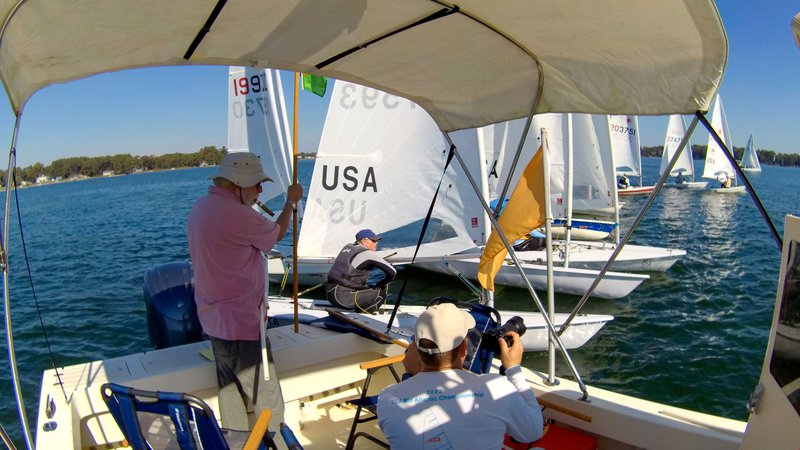 The ILCA Fleet saw Scott Adam, James Jacob, Mike Moore and Holly Sears mixing it up at the front of the fleet.  James Jacob would win the day, followed by Scott Adam, Peter Ill and Mike Moore.
This day also concluded the season-long ILCA Series with 21 different boats participating in 4 events with an additional event cancelled due to weather.  Congrats to Scot Adam for winning the series.
RC: PRO: Jon Deutsch, Allan Heyward, David Lee, Rick Klein