Karen Soule on Wednesday September 4, 2019 09:00AM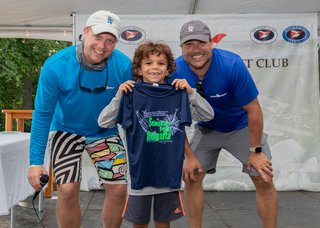 It's rewarding to have so many FBYC boats and crews along with boats from around the Bay proving their prowess during this past weekend's Stingray Point Regatta.  The camp ground was full of visiting crews, the food was delicious, the music was rocking and the sailing was challenging--as light air always brings out the best sailing skills.
Thanks to Becca Doncaster and her volunteers for arranging a great event; to Mike Karn and race committee for getting off four races flawlessly; and Massey Whorley for a wonderful party.  Full results are available on the FBYC.net website
Start making plans now for the 26th!