Jon Deutsch on Tuesday July 25, 2023 10:39PM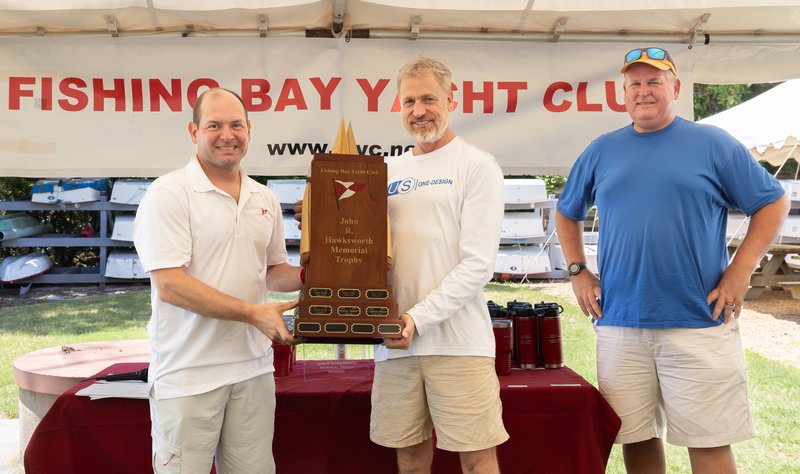 Sailors from all over – including Seattle, Tampa, and large contingents from North Carolina and Maryland – came to Fishing Bay Yacht Club's 84th Annual One Design Regatta this past weekend. When all was said and done, 95 boats across nine fleets hit the waters of the Piankatank. The Championship course, with its seven fleets and six starts, set up in Hills Bay and each fleet completed four long races on Saturday. Fishing Bay YC welcomed two multi-hull fleets this year, six Isotope catamarans and nine Weta trimarans, marking respectively, the first ever trimaran fleet and the first catamaran fleet since the early 90's at this event. Unfortunately, the wind did not hold into Sunday, and only the two Opti fleets were able to complete additional races.
The John R. Hawksworth Trophy for the top sailor in the most competitive fleet went to Scott Adam of Midlothian, VA sailing in the thirteen boat ILCA fleet.  Scott won three of the four races and came in second in the last place to second place finisher David Waiting from Severn Sailing Association. Even the ILCA Third place award was competitive - Jon Deutsch (Fishing Bay YC) and Mike Moore (DGYC) tied for 3rd with the tiebreaker narrowly tipping in Jon's favor.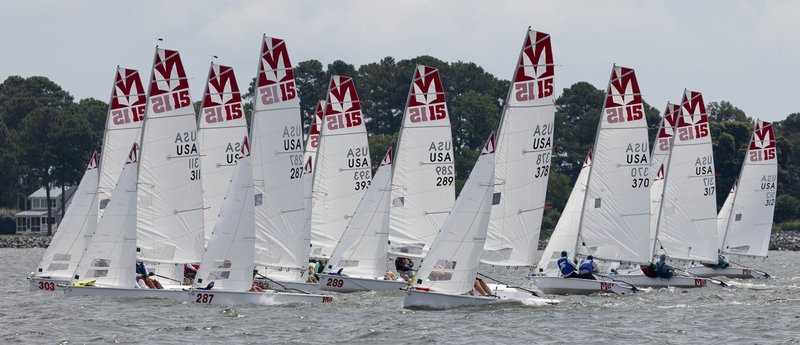 The Melges 15 fleet was the largest fleet with fifteen boats racing, including several experienced racers but new Melges owners. Everyone thoroughly enjoyed the wide range of conditions and very competitive racing. Parker and Kim Garrett were the top Fishing Bay boat finishing 3rd while the Stout family from Severn Sailing Association took the top two spots with Wilson and Brian Stout bested by their parents Alex and Lorie Stout.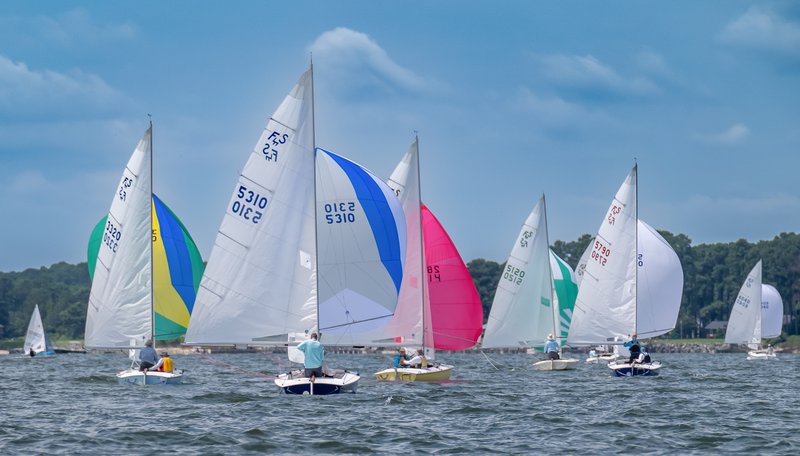 In the Flying Scot fleet, Lake Norman Yacht Club sailors took 1st – Dave Rink and Joel Blade and 3rd – Dave Safirstein while John and Sharon Wake finished 2nd representing Fishing Bay Yacht Club.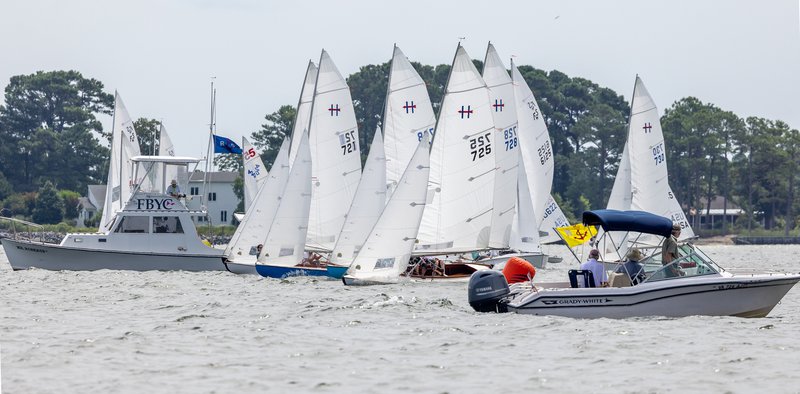 The 10-boat Hampton class was led by Randy Stokes from Norfolk Yacht and Country Club winning three of the races. Latane Montague from Fishing Bay Yacht Club finished 2nd and Will Roberts from Hampton Yacht Club finished 3rd.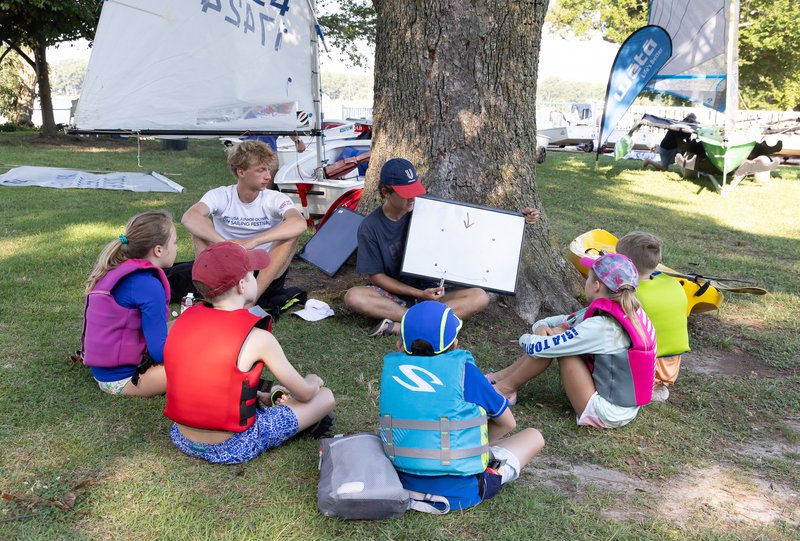 Many of the FBYC and Norfolk Yacht & Country Club Opti sailors were fresh out of a clinic held the three days prior to the event at Fishing Bay, and were set to test their new skills on the racecourse.  The ten boat Red/White/Blue Optimist course sailed five races on Saturday, while the nine-boat Opti Green fleet sailed nine races. Both fleets were able to get out on Sunday and sail another two and three races respectively.  Charlotte Stockwell from Norfolk Yacht & Country Club won a tiebreaker against Clarke Garrett (FBYC) to win the overall title in the Opti Red/White/Blue fleet. Sebastian Angus (FBYC) was one point behind to take 3rd.

Alan Taylor from Carolina Sailing Club was the top Weta - winning three of the four races. James Thompson of Asheville Sailing Association came in 2nd and Stuart Burnet from Fishing Bay Yacht Club came in 3rd in what was his first ever Weta fleet race.  The top three boats were separated by just three points.
J.P. Ayers in his shark-painted Isotope narrowly edged out Stephen Cahoot by just one point to win the Isotope class.  John Kirles finished 3rd and all three sailors were from Carolina Sailing Club.
The Portsmouth fleet featured a variety of boats sailing under a timed handicapping system. These included San Juan 21s, Albacores and C420s. The Albacores took the top three spots with Dan Miller from Potomac River Sailing Association first overall, followed by Lloyd Leonard from PRSA/WRYC and David Huber also from PRSA.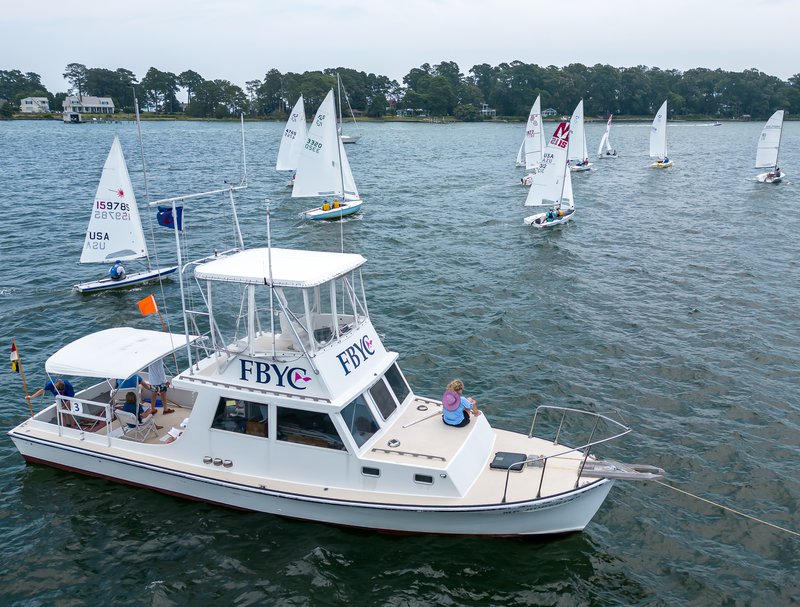 Hosting an event of this size, something FBYC hadn't done since 2016, was a testament to the volunteers who came together to make this a great event and had fun doing so. Thanks to the event committee led by Jon Deutsch, Paul Almany and Doug Bendura, as well as the Race Committees led by Jim Raper and Jack Cabell.
Thank you to Susan Wright, Steve Montgomery and Jess Deutsch who helped with registration and check in.  Thank you to everyone who made parking, docking and launching possible including Mary Almany, David Hinckle, Brian Ankrom, Mason Chapman, Allen Mason, Steve Wirt, Mike Karn, Ken and Debbie Johnson, Ben Boone, John Koedel Jr., Chris Hinkle and many others.
Out on the race course running the races was Jim Raper, Donna Alvis, Mike and Becky Dale, David and Cathy Clark, Alex Alvis, Steve Gillispie, Peter Dutnell, Rick Klein, Holly Sears, Greg Svoboda, Brad Miller, and Craig Wright.  Evie Wensell did the scoring, Mike Chesser helped in the RC planning and Mayo Tabb led the Protest Committee.  The Opti course was run by Jack Cabell and Eleanor Patterson.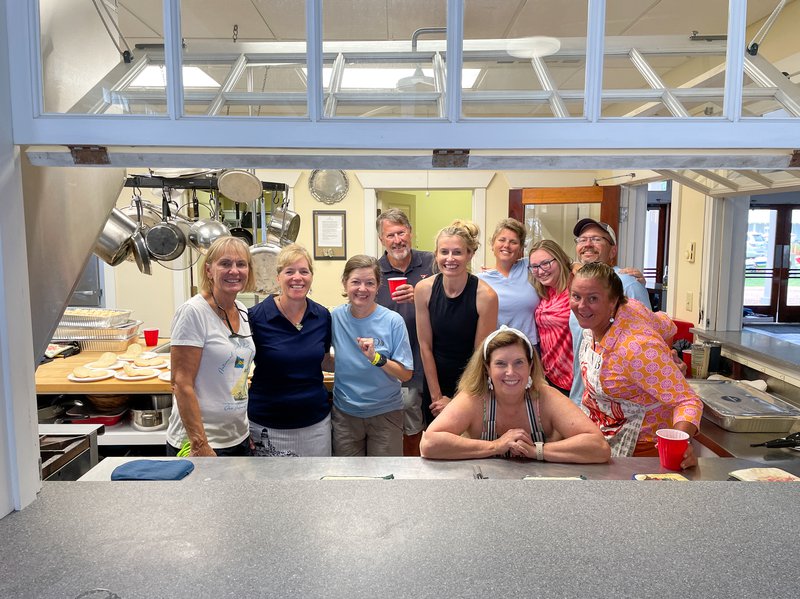 And finally, a special thank you to Doug and Jennifer Bendura for spearheading the regatta social events. Their fantastic team of helpers included: Karen and David Soule, Veronica Hinckle, Michelle Wharton, Mark and Joanna Wensell, Elisabeth Staas, Joe Roos, Parker and Kim Garrett, Tracy Schwarzschild, Katie Finn, Rick Peterson, Alan Mason, Rob Whittemore, Ian Patrick, Stuart and Kirsten Gregory, John Hubbard, Ryan Wharton and Bill Kitchens and many others.
Congratulations to all of our winners! Thank you for coming and we'll look to see you back next year!
RESULTS | PICTURES by Paul Almany and Bob Waldrop | PICTURES by Jon Deutsch | EVENT WEBSITE
Photos by Paul Almany and Bob Waldrop