Jon Deutsch on Tuesday August 23, 2022 09:21PM
Fishing Bay Yacht Club's weather station displays the latest wind, temperature, rainfall, lightning, and other measurements from its perch on the flagpole on the Fishing Bay dock. There's a great mobile website that can be easily added as an (web) app on any phone to see the data as well as the historical trends.
Clicking on any of the metrics will show the history and you can zoom in or out to see it on different time scales.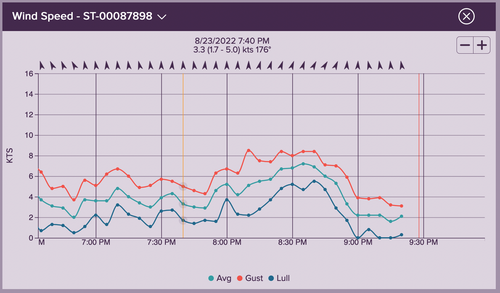 Use the button in the top right to toggle between the forecast and the data modes.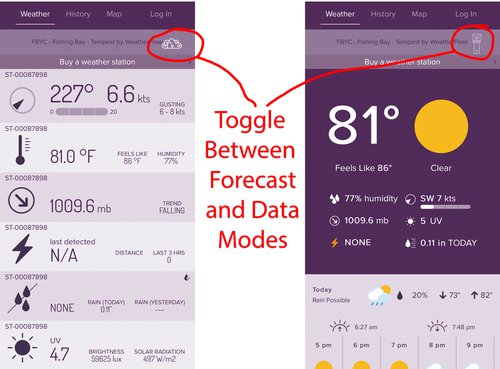 For those running events and keeping an eye on the weather – there's a lightning sensor that will measure the distance to lightning up to 30 miles away. Even when thunder cannot be heard and lightning cannot be seen, it can be used to make informed decisions on when to take shelter.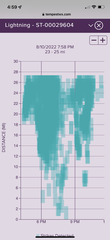 Showing lightning strike distance over time.
To add this website to your phone home screen and use it like an app (Apple devices), see below:
First open the web page in the Safari Mobile Browser.
Find the 'sharing icon' at the bottom.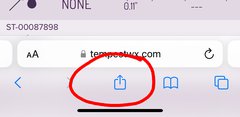 Scroll up on this panel to see the 'add to home' button.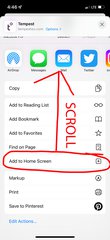 Give it a name (keep it short) and click 'Add'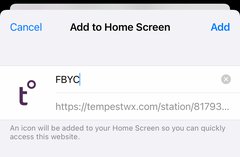 You'll now have an icon that you can move around your phone that takes you straight to a web app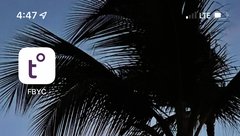 A similar process can be followed for Android phones. (Instructions)
Note: There is no traditional app for non-owner users of the weather station. Follow instructions above to add the website as a webapp to your home screen and it'll work similarly to other apps.
For other weather and water resources for our sailing area check out the weather resources page on the FBYC website.