Aaron Sutten on Monday June 5, 2023 11:08PM
Share the Pure Joy of Sailing  with Someone Special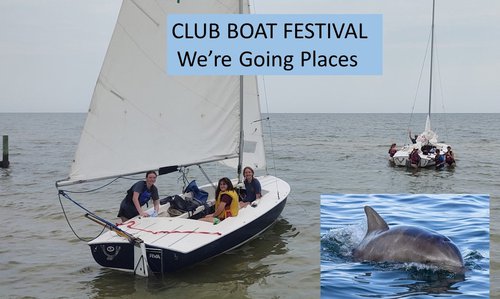 Sailing in circles (AKA: Racing) not your thing?   Need a low-pressure way to give someone (Grandchild, friend, etc) a Fishing Bay/Piankatank experience?
The Adult Sail Training Event is your answer!  Bring your own boat & crew (Melges or any small boat, preferably beachable) will do. A limited number of Club Boats are available to subscribers.    
Register early to book ($25/student) in-boat instructors.   With or without and instructor, you will experience FBYC's awesome sailing resource--beautiful scenery and magnificent wildlife.
Saturday, July 1, 2023: 10 AM - 430PM. Start with an optional on-shore briefing--sail to a secret beach--burn some marshmallows.
Then sail back to the Main Clubhouse for  Great food (Small Plate Style).  Please register as a courtesy to our Social Chair--