Julie Ann Wash on Friday November 14, 2014 11:27AM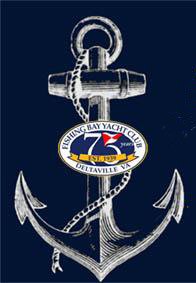 Dinner tickets have sold out, but Dessert and Dancing tickets are available through Friday, November 14 (today) at 5pm. Come at 8:30pm, nibble from the fabulous dessert table, and dance the night away on the dance floor to the Motown band. Do not find yourself the only sailor in town who did not make it to the party!
COAT AND TIE REQUIRED AT THE COMMONWEALTH CLUB. Ladies, throw on your favorite cocktail dress. It is time to get dudded up and celebrate the end of another wonderful year at Fishing Bay Yacht Club, and the end of our 75th anniversary.
Hop on over to the event website to register before time runs out!
http://www.fbyc.net/Events/2014/11.15.social/ssi.dtml
***IMPORTANT: For those registered for the dinner, the seats/ tables are first come, first served. Consider being punctual to the annual meeting and cocktail hour if you want to reserve seats for your crew and friends. There will be lots of new members in attendance so consider sharing a table too!