Jon Deutsch on Monday September 27, 2021 08:34AM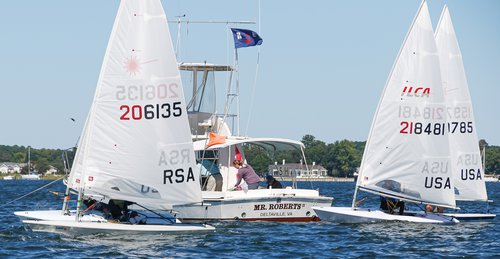 Sunday started breezy and sunny for the 8-boat fleet at FBYC's ILCA Fall Regatta being sailed alongside a 4-boat  Flying Scot Fleet. The ½ mile course was set on the south end of Area A just north of the channel with the wind out of the North. David Waiting (SSA) won the first 3 of 5 races to win the day overall. James Jacob (SSA) was two points behind with Jon Deutsch (FBYC) in 3rd another two points behind him.
In the early races the wind was up in the mid-teens, 2 boats retired early and the rest of the boats did well to sail left and pick up the shifts and pressure coming from up the Piankatank. David did well to stay just ahead and won the first 3 races. As the wind eased and the right side of the course saw pressure come from the north, there could be two sets of pressure on opposite sides of the course and kept the fleet close together with many passing lanes.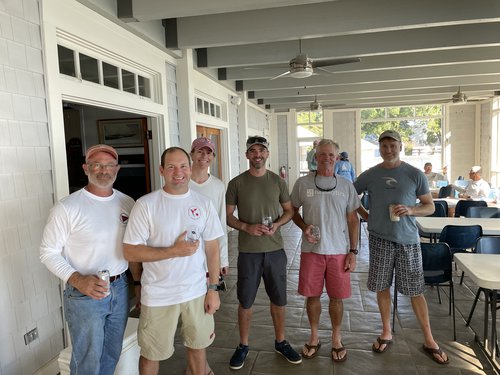 The racing was close all day. As a testament to that – every sailor had a first or second place finish in a race. Thanks to Brad Miller for being our PRO and changing the course every race to zero in on the best direction. It was great having David, James, Mike Colbert, Natilie Burls and newcomer Scott Adam come sail with us and we look forward to having them all back next weekend for the Chesapeake Bay Laser Masters.