Brian Ankrom on Tuesday February 11, 2020 01:41PM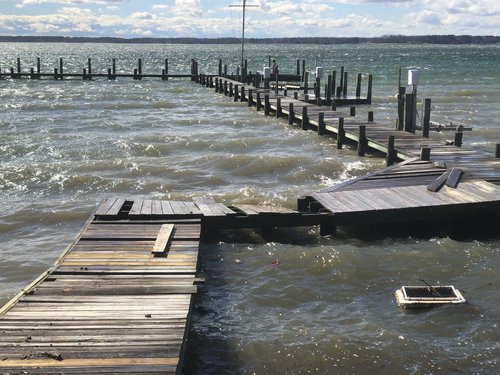 We had a severe wind storm out of the Southwest last Friday.  This storm damaged the Fishing Bay Dock's structure and framing in three areas.
The ramp is open for use but unfortunately, the dock is CLOSED until it is repaired.  I anticipate repairs will be made by March 1st and will keep everyone posted on the progress.