Karen Soule on Wednesday March 20, 2019 08:42AM
We don't need to sail 700 miles offshore to get a glimpse of Bermuda.  Just sing-up to attend FBYC's Bermuda High Party on Saturday, March 30 at Paul and Mary Almany's Glen Allen, VA home.  Wear your Bermuda shorts, bring some socks to burn and prepare to share your hopes and dreams for this sailing season.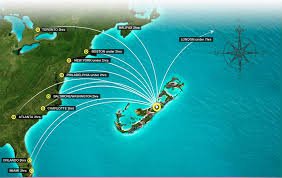 There's still time to sign-up on-line at FBYC.net (RSVP deadline is March 23).  We guarantee good food and great conversation.  Join us!