Karen Soule on Wednesday January 1, 2020 08:35AM
Happy New Year to all our members, Deltaville friends and Chesapeake sailors everywhere.  While we all take stock of 2019 and plan ahead for this new year, we remain grateful for our relationships forged under sail and for the exquisite bit of beauty we call Fishing Bay Yacht Club.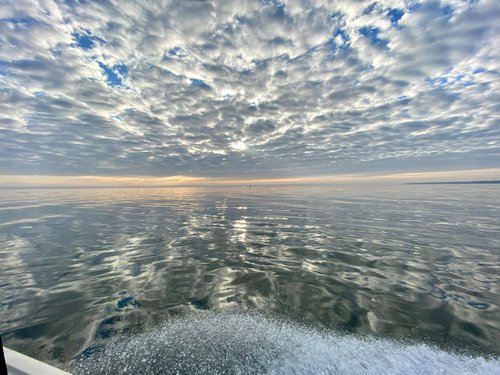 Looking ahead we can look forward to some new initiatives designed to develop our sailing skills and attract new members:
A new "Learn to Cruise" seminar to better equip those who want to explore both near and far
A "Safety at Sea Day" where we can practice lighting old flares (and get rid of expired ones)
But keep a sharp lookout for our established and successful programs:
Our upcoming Winter Program and Bermuda High Party
Sign-ups for FBYC's highly successful Junior Program
Crew Training Seminar to develop racers
On-going adult sailing instruction offerings on club-owned Flying Scots
Continuing women-only sailing opportunities
And of course, exciting racing, both 'round the buoys and farther afield.
Thanks to all for a great past season and get those socks ready to burn as Opening Day will soon be here. (And thanks to Paul Almany for the photo!)