Karen Soule on Wednesday March 17, 2021 07:14AM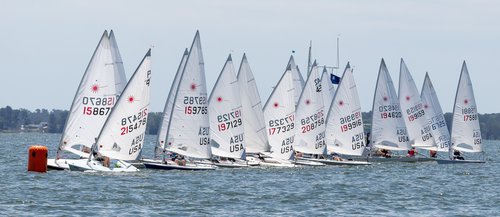 Who's In Your Network?  
They're your friends and family and work colleagues. They're the people you know from a sports team, your neighbors or the friends of friends you've met once or twice.  And among the thousands of those collective people, we bet there are a few who would love to learn more about FBYC.
So here's your opportunity as an FBYC member to invite them to our online, 3-part webinar series, "Welcome to Fishing Bay Yacht Club" beginning next week, Wednesday, March 24 at 7 PM.  Here's what they'll learn:
Wednesday, March 24:  Commodore Elizabeth Staas will offer a tour of the club followed by a panel of club leaders, each describing their program.  (This would be a great opportunity for every member to learn about the opportunities we offer to all.)
Wednesday, March 31:  We'll paint a picture of our beautiful Chesapeake Bay using photographs so they learn all about where we sail.  Then Historian George Burke will regale everyone, describing our long, colorful history and our place in Deltaville.
Wednesday, April 7:  Sailmaker Jerry Latell will describe "How do Sails Make Boats Go."  From sail trim for racers to assessing if a cruising sail needs to be replaced to the physics of sailing, Jerry will draw on his years of expertise and knowledge.
You and your "network" can register at:  https://us02web.zoom.us/webinar/register/WN_bJHW_vwsRwSEENf66SY_BA
Sailing (and vaccines!) are on the way.  Share the above link with your own personal invitation and help grow our club.