Joe Roos on Wednesday July 7, 2021 07:42AM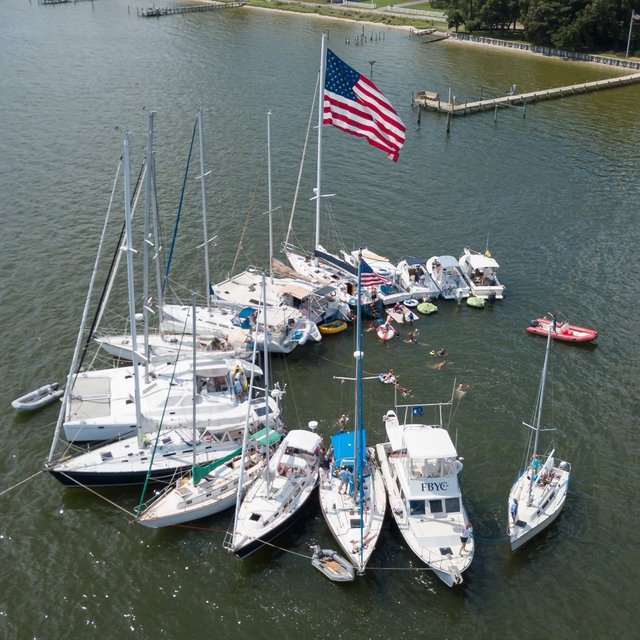 The July 4th FBYC sunflower raft up was a big hit with boats of all sizes participating and numerous visitors from shore.
Sunday the 4th of July was a beautiful day for a yacht race.  Ten boats, all less than 24 feet, competed under a Portsmouth Handicapped 6-mile distance race.  Top honors went to Mike Chesser in Scuba Kat followed by Lucky Dog with John Wake and 9Iron with Kevin Cross.  Full results a can be found on the events page. Race committee was the Catitude Crew and Friends.
As afternoon blended into evening, family and friends gathered at FBYC for the July 4th cook out.  The weather was perfect, the food was hot, the drinks were cold and the friends were great.
The July 3rd Flying Scot Training Day, another great instructional and practice session put on by Adult Sailing, was the kickoff to the weekend. During the afternoon session, students sailed in the Flying Scots gaining knowledge and confidence.   Winds were a bit "sporty", especially in Godfrey Bay and the Piankatank, were refreshing bow spray from the wind/waves delighted those on the pointy end.
It was a great July 4th weekend.