Blake Kimbrough on Wednesday November 28, 2018 06:46AM
As of this morning we have nearly thirty folks registered for our fun-filled parade day and cozy get together in Richmond!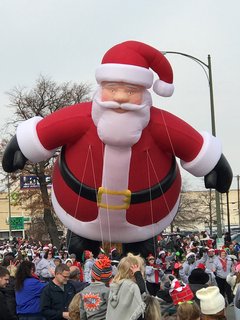 Starting this Saturday morning, at 10am, we will meet up with hot cocoas & coffees to watch the Richmond Christmas parade. We will then retire to a nearby member's home at Noon for potluck treats, drinks and a little holiday themed arts & crafts for the kids to enjoy! Be sure to rsvp via reply email or our Facebook event page here: 
https://www.facebook.com/events/332354224225761/?ti=icl
Rain or shine we will have a great time...Looking forward to seeing you this weekend, and don't forget to sport your FBYC burgee wear!