Jon Deutsch on Tuesday September 28, 2021 09:47PM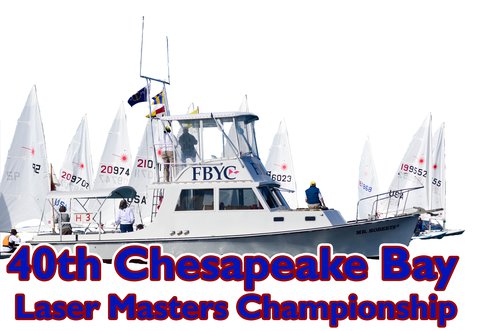 47 Lasers will take to the waters of Fishing Bay this weekend in what will be the 40th annual Chesapeake Bay Laser Masters.  We're also very excited to honor a few sailors who participated in the inaugural regatta as specials guests at dinner thanks to Alain Vincey, Laser sailor and chef extraordinaire who started the event back in 1981 and has brought this group back together.
It takes a lot to run these regattas and a huge thank you to everyone who has helped over the past 4 decades. This event is special not just for the Laser fleet members at FBYC, but also the guests who come from up and down the east coast, year after year, and spread the word about what a great place FBYC is to sail.