Karen Soule on Tuesday October 29, 2019 09:28PM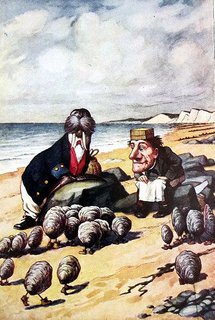 Don't miss out on the oysters!
Our Annual Oyster Roast is only four days away, this Saturday. Please bring a side dish to share as we celebrate the end of 2019's sailing season and make plans for 2020. There's no cost to members but we encourage you to sign-up online so we don't run out of oysters...and bring a side dish to share.
As if the oysters weren't enough:  We'll have a bourbon tasting event for those who imbibe; bring your own reusable glass to cut down on waste.  AND the Chesapeake Bay Foundation will also be on site to showcase some of their efforts to protect and improve our cruising and racing home.
Learn all you need to know at:  https://www.fbyc.net/events/2019/191102-offshore-closing-day-regatta-and-oyster-roast-winter-series-1/