Strother Scott on Monday October 22, 2001 03:21PM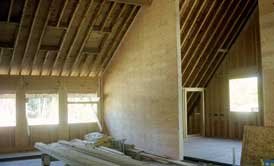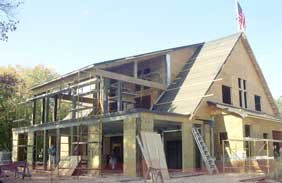 After the Closing Day Regatta, which was canceled for lack of wind, we raised a U.S. Flag to celebrate the topping out of our new Building.
Shown above is an interior view of the new upstairs room. There will be a sitting area near the windows to the left, and the bar will be in the room to the right through the large doorway.
The building is as seen from the boat launching ramp, with a large screen porch downstairs. Upstairs there will be a screened in porch under the roof and outside porches on the two corners facing Fishing Bay. More photos of the construction progress are available.