Jason Angus on Friday May 8, 2020 05:56PM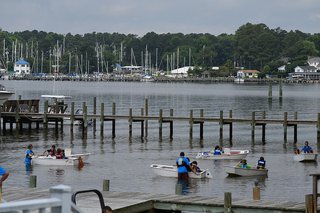 Opti Kids is postponed to July 25-26, and August 1-2
Over the past weeks, the Junior Leadership Committee in coordination with Fishing Bay Yacht Club Flag has been monitoring updates from the Federal, State, and Local authorities as it relates to activities at the Club. As you may have seen, FBYC is currently closed until June 10th and the Club is making its best effort to resume activities as soon as it can.

Currently, Virginia is expected to open May 15th and enter Phase 1 of the re-opening plan. This phase is forecasted to last 2-4 weeks before Phase 2 can begin. The philosophy of the Junior Program at Fishing Bay has always been to support getting juniors on the water in a safe environment. With this philosophy in mind, we believe the prudent step is to 'Raise the Postponement Flag' and move Opti Kids to July 25th-26th, and August 1st - 2nd. 

You are currently registered for the new date but should this date not work for you and your family please email us at juniors@fbyc.net to begin the refund process. For those who cancel, we will refund the entire amount charged to your card. We do ask that you let us know by June 1st if you wish to cancel as we will re-open registration of Opti Kids on this date.