Karen Soule on Tuesday November 9, 2021 05:41PM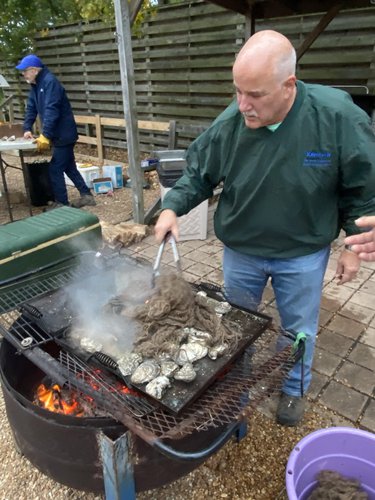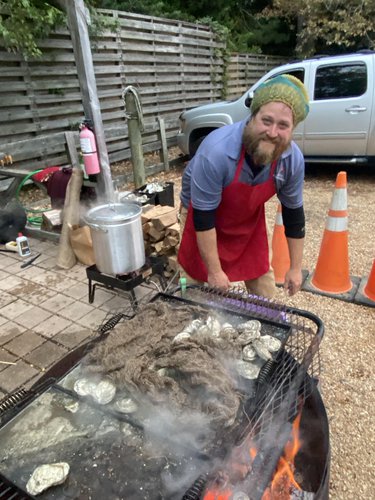 The wind blew stink all week but that didn't stop our offshore boats from racing or our oysters from tasting sweet.
Well over 175 members slurped and shucked till they were stuffed during our Closing Day Race and Oyster Roast.  Our stellar social chairs, Karen and Gary Akens, and their volunteer crew, served up three types of chili and hotdogs while resident musician Mike Dale entertained us all.  
Folks were spread all over the campus, inside and out, so it felt comfortable being with each other after a two-year "pause."  Also thanks to FBYC's Eric Perkins and member Carl Simon for doing double duty, roasting our catch.
Now on to the Commodore's Ball!