Jon Deutsch on Friday October 5, 2018 08:04AM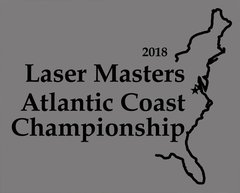 Laser Masters sailors are coming from across the country to the Laser Masters Atlantic Coast Championship at Fishing Bay Yacht Club October 13-14. Over 30 boats are already registered hailing from New York, Michigan, Colorado, Pennsylvania, New Jersey, Maryland, Virginia and Washington DC. FBYC's Masters events feature great sailing, an easy to launch location, experience race committee and a not-to-be-missed dinner by FBYC's own Laser-sailing chef – Alain Vincey. From Apprentices to Legends – there will be competition at all levels.
Register before Tuesday to receive a discounted registration fee!
Want to see what FBYC Laser Masters Regattas are like?  Check out this video:
Tags: laser, lasermasters, onedesign