catesby jones on Monday July 13, 2009 05:49PM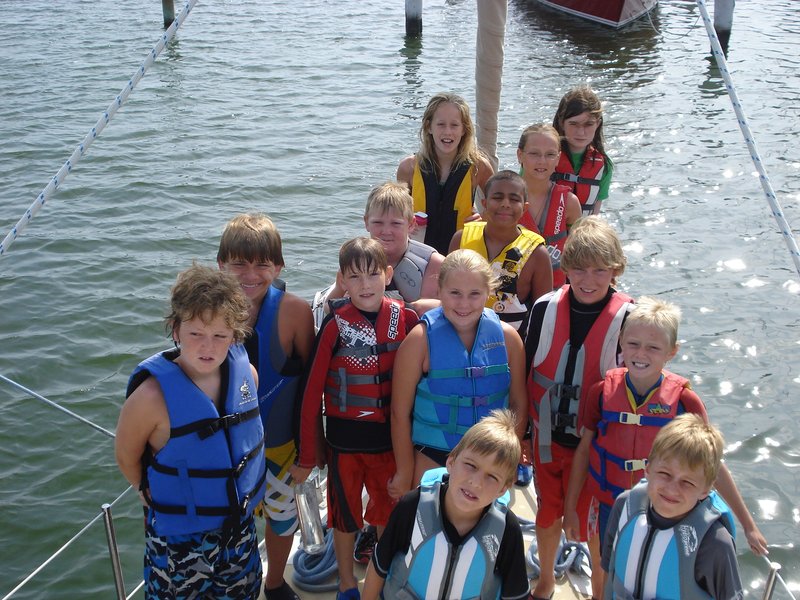 This past week, thirteen area youth participated in the Middlesex Family YMCA's sailing camp hosted generously by the members of the Fishing Bay Yacht Club in Deltaville. Throughout the week-long camp, participants balanced instructional sessions with practicums on the water. Junior sailors developed a myriad of skill sets that included rigging and de-rigging of sail boats, windward and leeward sailing, trimming the sails, and recovering from capsized boats. "I was amazed at the progression of their skills from Monday to Friday. They learned how critical communication and team work is in sailing, which is a tremendous life lesson to appreciate and comprehend at their age," asserted Director Buzz Lambert.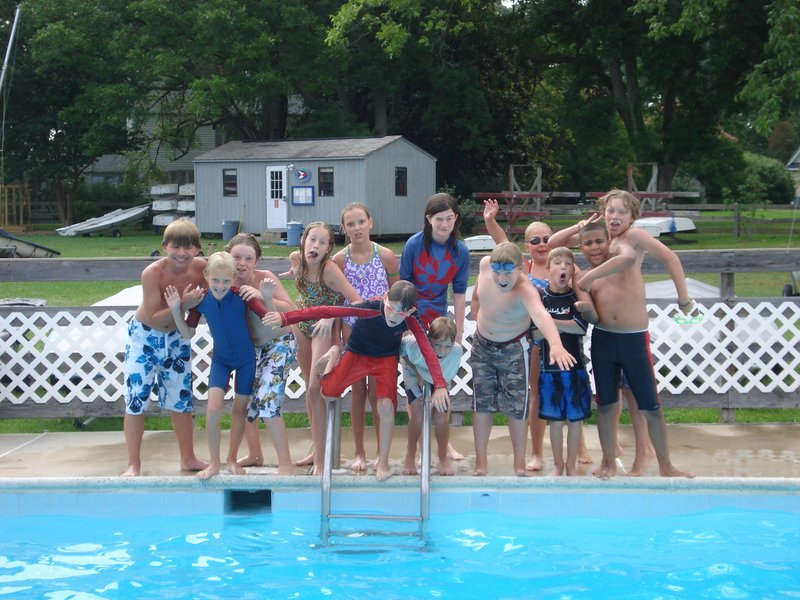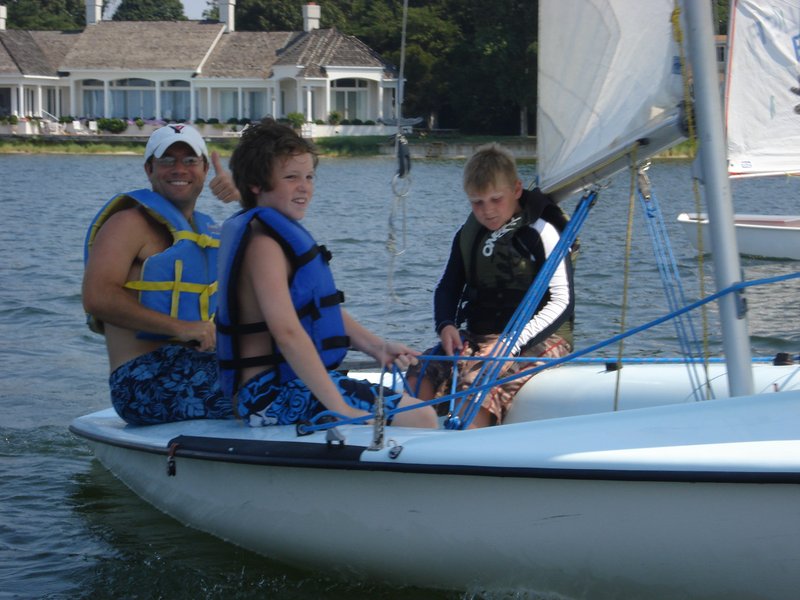 As a reward for their hard work and progression during the week, FBYC member Steve Gillispie, father of one of the program's coaches Dan, took the youth out on the Chesapeake Bay aboard his 44-foot yacht. Each sailor had the opportunity to sit at the "king's or queen's seat" at the yacht's bow to enjoy a cool breeze and breath-taking scenery. "The Fishing Bay Yacht Club is such a tremendous resource for our young sailors. It is gratifying to see so many local youth take interest in an activity that is so prominent in our area. Through the generosity of the FBYC membership and staff, our junior crew had a great time learning how to sail, making new friends, and sharing a memorable and unique experience that will last a lifetime," commented Lambert.
The collaboration between FBYC and the YMCA is a major initiative on the Club's behalf to provide an impactful outreach service to local youth. The Club owns a number of small "one design" sailboats used for training and competition, including a fleet of 420's, Optis, and Lasers. In addition to the YMCA Sailing Camp, the Club hosted its own Junior Week in June. Additional Junior Race Team practices are held throughout the summer and the Race Team travels to regattas up and down the Bay where its members are leading competitors. Noel Clinard, the current Commodore of FBYC spoke briefly to the youth and their parents at their closing session saying: "This YMCA sailing program is an important part of our club's outreach programs to the local communities. We hope that some of you will consider becoming members of the club one day, and that you will enroll next year in this program or our Junior Week or, with additional training and experience, the Club's Junior Race Team. Additional information about the Club and its Junior Programs is available on the Club's website: www.fbyc.net.