Blake Kimbrough on Tuesday August 14, 2018 08:21PM
Come one, come all for this BYO cornhole tournament hosted on the lawn of FBYC! Running in concert with a casual cookout following the Stingray Point Light Regatta, this is always an absolute blast for members young and old to come out, strut their bag-tossing skills, and vie to grab the throne as Cornhole Champions of FBYC!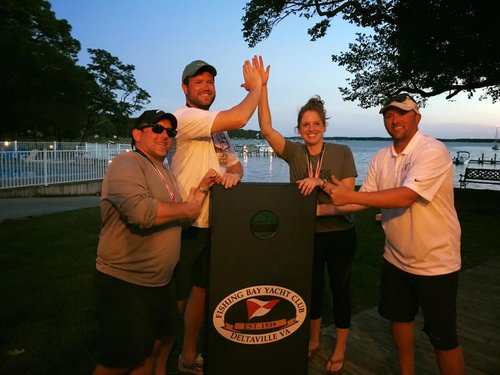 We will have the gameboards & bags, so all you need is a team mate, smile and some time to hangout. Our intentions are to follow a simple, single elimination ladder model with initial limit on number of teams set at 16 total. You must register via the club's website here: https://www.fbyc.net/events/2018/180902-social-yam-2nd-annual-cornhole-tournament/ 

The beautiful trophies below will be awarded to the top three teams...so practice up and bring it on!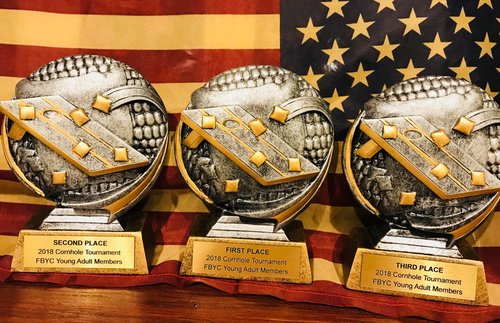 **Special note on timing: Actual start time of the tournament will be somewhat dependent on timing of Stingray Regatta racing & awards completion**