Brian Ankrom on Tuesday July 3, 2018 04:37PM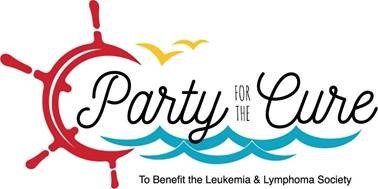 The Southern Chesapeake Leukemia Cup Regatta is only a week away!  Hosted by FBYC, the Regatta features PHRF, Cruising, Classics, and Typhoon classes, with two days of races being held both July 14 and 15. Get yourself registered today. 
And you won't want to miss The Party for the Cure, happening July 14 at the Deltaville Maritime Museum!  The Party sets sail at 5:30pm, with a cash bar and J&W Seafood's famous crab cake dinner buffet.  Congratulate our top sailors and fundraisers as we recognize their achievements and present awards.  Check out our live, silent, and bucket auctions and bid on our amazing items.  Dance to Julius Pittman and the Revival, who will be rocking the pavilion all night.  Be sure to catch our Guest Speaker, Matt Rutherford—the first sailor to make a solo, nonstop sail around the Americas.  And, best of all, the evening's proceeds benefit The Leukemia & Lymphoma Society and our mission to cure blood cancers.  Get your party on for the cure!
Tickets are available online, with a limited number available at the door.  Dinner tickets are $35, and offer admission, dinner, and one drink.  Social tickets can be purchased for $10 and include admission and one drink.  Kids 12 and under eat free.  Visit www.leukemiacup.org/va for more information.
We can't wait to see you there!