Karen Soule on Wednesday November 18, 2020 08:41AM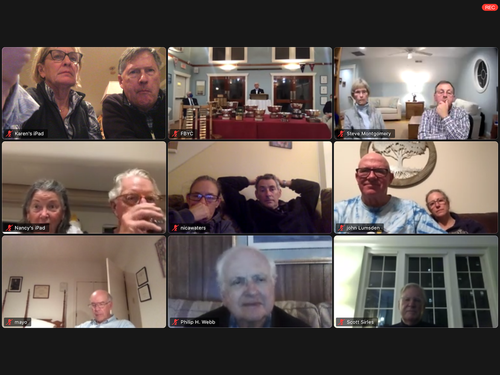 We ended our sailing season as it began.  On Zoom.
But there was plenty of cruising, racing and welcome fellowship in between.  This past Saturday, FBYC held its Annual Meeting and Awards Presentation. We welcomed our new Flag Officers and other members of the board who will help us navigate 2021, we hope NOT on Zoom, but in person.  In addition, our annual awards were presented to those members who have excelled on the racing circuit, supported our cruising and junior divisions and arranged for numerous safe and socially-distant events.
Hear a recap of the year, learn about our future plans and recognize all those who worked so hard to move FBYC forward in 2020.
Please visit:  https://www.fbyc.net/events/2020/201114-offshore-commodores-ball/
Congratulations to us all!