Jon Deutsch on Sunday May 7, 2023 08:46PM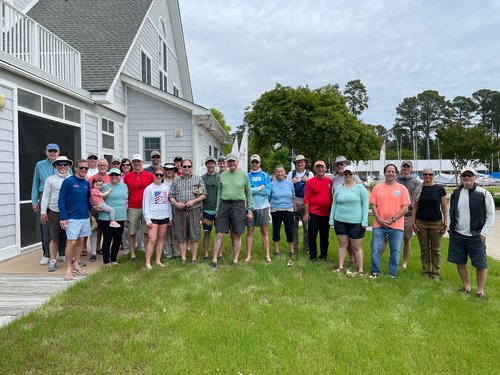 After a rained out attempt at Spring Series 1 last weekend, the One Design season officially got underway with Spring Series #2 and 20 boats in 3 fleets enjoying 5-10 knots of breeze out of the south and mostly cloudy skies.  PRO David Clark and his team got in 4 races for the fleets.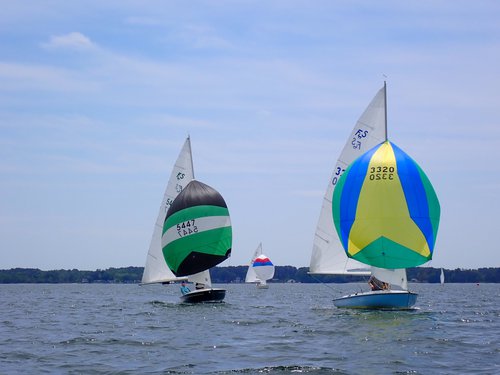 The 5-boat Flying Scot fleet was led by Len & Barb Guenther who took home bullets in 3 of the races. Hal Stark/Rick Peters and Phil Webb tied for 2nd with the tiebreaker going to Hal/Rick on account of their win in the final race.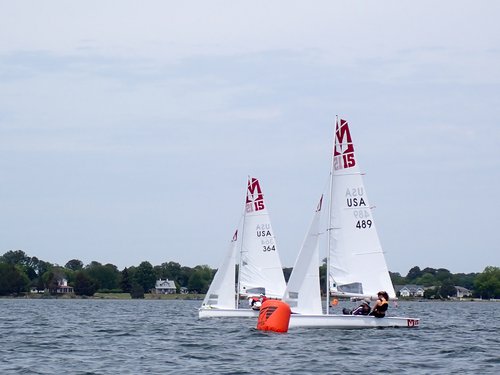 The Melges 15 Fleet had some close racing with the Garrett/Patrick clan aboard 3 of the boats finishing in the top 3 positions.  Justinas Petkauskas/Madeleine Garrett won 3 of the races to win the day while Parker Garret came in 2nd and Caroline & Ian Patrick came in 3rd.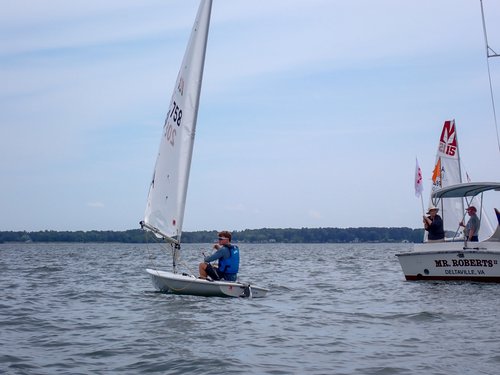 The 9-boat ILCA Fleet was a showdown mostly between Reed McAllister and Scott Adam both of whom were extremely fast downwind – much to Jon's chagrin after leading many of the first upwind legs. Reed got the better of Scot to win the day, Jon finished 3rd. Mike Moore, JT Mason and Trip Ivey were all close behind.
The Spring Series continues next Saturday with starts for Flying Scots and Melges 15s and rumor has it there may even be a San Juan 21 fleet there.