Jon Deutsch on Wednesday August 9, 2023 08:29AM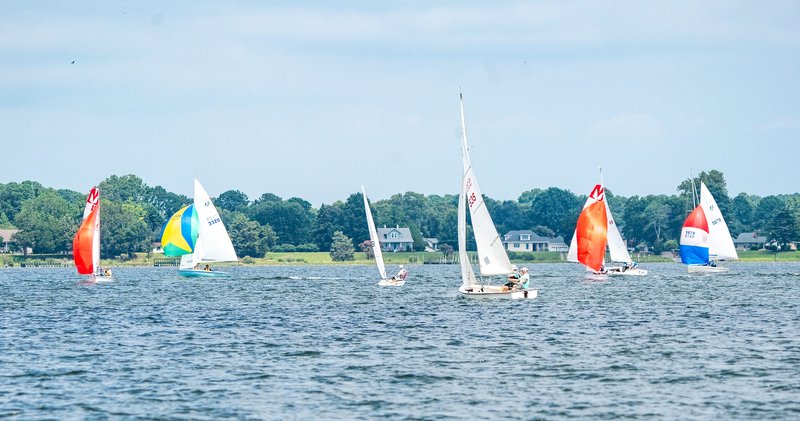 The 6th Annual Jere Dennison Legacy Regatta was a Grand Success!  It was a beautiful weather day with 8 to 10 knot winds for the 25 boats registered in four fleets: Flying Scot, Melges 15, Portsmouth, and Portsmouth Classic  Three Very Good races were conducted by a quite capable Race Committee chaired by Clark Dennison!
The after race Social/Party and Awards Ceremony was Outstanding! The Social Committee, chaired by Susan Webb, performed "Yeoman's Duty " in causing Jere's Regatta to culminate in a really fun and successful Event ! 
Phil Webb, Event Chair, is extremely appreciative of all the club volunteer support which caused the regatta and social event to be enjoyed by all who attended!!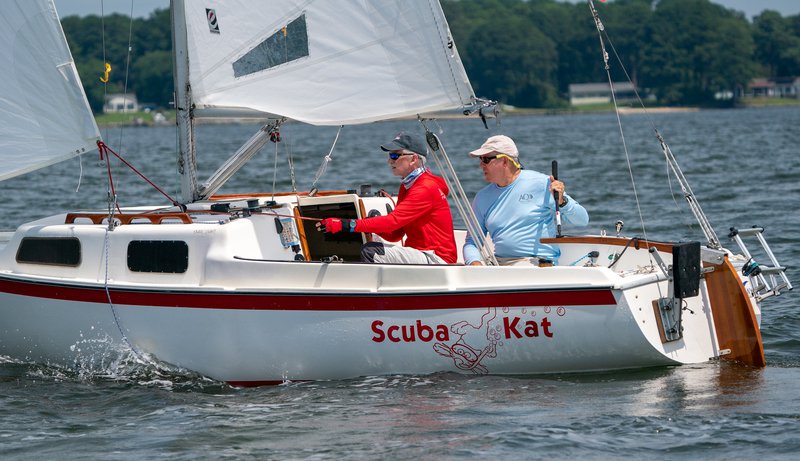 Complete race results can be found here. The Vintage Skipper award (skipper 70 years + ) was earned by the following:  Flying Scot - Joe Nelson; Melges 15 - Perry Guy;  Portsmouth - Miles Booth; Portsmouth Classic - Whitey Lipscomb, Jr.   The "coveted and dreaded "Geezer Trophy was awarded to John Wake this year (there is a " prescription " to follow by the Event Organizing Authority for awarding this trophy- and for recipient returning the trophy next year). 
If you missed participating in Jere's Event this year - you Must attend next year!!!
Pictures by Bob Waldrop