Karen Soule on Tuesday April 9, 2019 08:36PM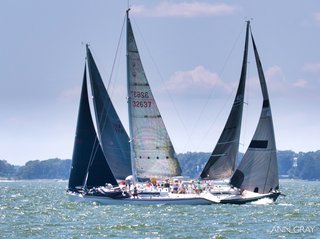 The cooks are making ready.  The Dark 'n Stormies have been ordered.  The band is tuning up.  And every sailor is crossing their fingers, hoping for fair winds and clear skies.
This year's Opening Day is going to be something special!  The UP Bar will feature Italian wine tasting and elegant starters.  The dinner--from eggplant parm to lasagna--will be delicious.  And the music will set your feet a dancing.
All that follows a great day of racing and the Blessing of the Fleet with our own Chaplain Doug Anderson.  But you need to register by midnight TONIGHT (Wednesday) in order to reserve your seat at the table.  Just go on-line and sign up here:  https://www.fbyc.net/events/2019/190413-offshore-opening-day.
See you out on the water!