Karen Soule on Tuesday October 1, 2019 09:15PM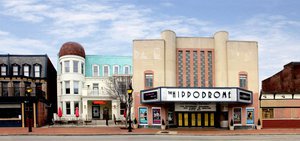 November is an awesome month at FBYC.
Our Closing Day Race and Oyster Roast is slated for November 2.  It has always delivered excitement on the course followed by oysters served raw or roasted.  We'll be cleaning out any leftover kegs from the season, but you can bring your own drink as well as a salad or dessert to share.
Then, the Commadore's Ball with our annual meeting and awards presentation will be two weeks later on November 16.  We're hard at work creating a fantastic evening at Richmond's historic Hippodrome with fantastic dining and rocking music. 
Grab your calendar, mark the dates and watch for more details.  We may be on the hard soon but our season really doesn't ever end.