Karen Soule on Tuesday August 6, 2019 12:25PM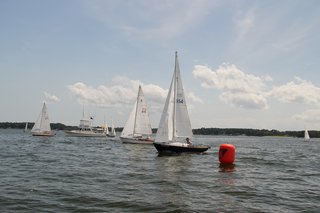 Let's remember and honor FBYC sailor, Jere Dennison, in this year's Legacy Regatta, August 24. Jere was a member for more than 40 years and served the club in many different capacities including Commadore.
This one-day event is for Flying Scots, classic boats, and one design classes having three or more boats with skippers 60 years or older.  Additionally, skippers 70 years of age or older can compete for the Vintage Skipper Award.  Share your wisdom and experience with younger crew members as you compete for bragging rights.
Sign-up now on-line.