Jerry Latell on Tuesday February 4, 2020 03:11PM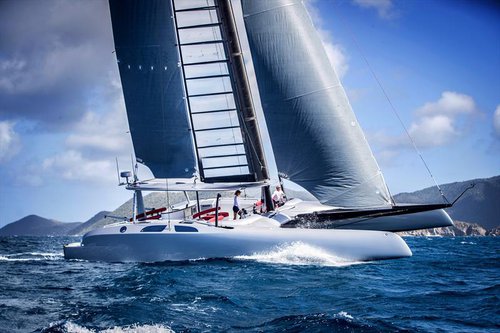 Multihulls in Time - From the Stone Age to the Space Age and the "Green Recovery."
With multihull pioneer Jim Brown
Where: FBYC Clubhouse
When: Saturday February 29 from 2-4, with a reception following the talk
Multihull sailboats have been around for millennia. Jim will discuss multihull sailboats through the ages from the ancient civilizations of the south pacific through the modern era with a peek into the future. Jim has been in the multihull mix for the past 50 years and has seen multihull design go from the early homebuild movement of the 1960's, to rotomolded daysailors, and through to the present-day hard wing foiling craft that travel at highway speeds.
About the Speaker: Jim Brown is a legend in the multihull world. He built and went to sea in the first modern trimaran in 1959. Jim then designed the Searunner series of cruising trimarans and went on to develop and patent the Constant Camber construction method, and he later designed a series of innovative roto-molded production trimarans. He is a prolific author, a member of the Cruising World Hall of Fame, and co-founder of the OUTRIG! Project…  
There is NO CHARGE for this special, one-of-a-kind presentation. We will, however, be collecting a suggested $10 donation to support the Mathews High School Sailing Team.